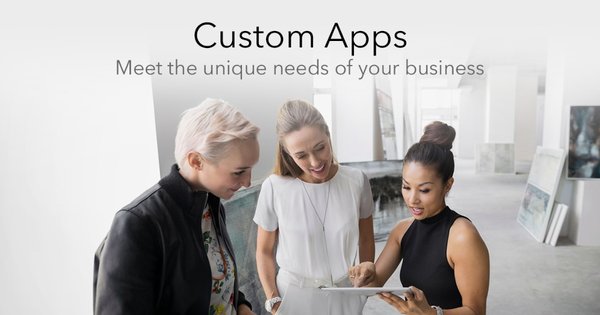 FileMaker has announced the newest release of its custom app platform, FileMaker 15, which has new features in automation, mobility, performance and security.
The new features for mobility include Touch ID support, which allows developers to access their custom apps with their finger, including with 3D Touch support. There are automation and integration features that will help developers save time, like the ability to instantly recover scripting work with multiple undo. The ESS Adapter with FileMaker can connect to External SQL data sources, like IBM'S DB2 and PostgreSQL.
Developers can continue to use their apps at the same time with a new performance feature where top call statistics logging diagnoses any slowdowns within the FileMaker Platform. There is also a portal in-line progress bar, which indicates when data filtering and sorting is complete, according to the company.
Developers can get started with the new release and review its other features.
Rancher HA simplified
With the release of Rancher v1.0.1, it now orchestrates and manages its own Redis and ZooKeeper cluster on Docker, making setting up and running a highly available Rancher cluster easier for organizations.
In the past, users had to create their own cluster and manage their own external relational database, which caused a few challenges when configuring Rancher servers to communicate with components, according to a Rancher blog post by automation engineer James Oliver.
Recovering from a node failure is easier with this release, and the new node registers to the System HA environment. Teams interested in Rancher HA can try it out today.
Facebook's AI 'backbone'
Many experiences on Facebook were made possible with AI, which is why Facebook decided to create a platform called FBLearner Flow that is capable of easily reusing algorithms in different products and scaling custom experiences.
According to a Facebook blog post by software engineer Jeffrey Dunn, "The platform consists of three core components: an authorship and execution environment for custom distributed workflows; an experimentation-management UI for launching experiments and viewing results; and numerous predefined pipelines for training the most commonly used machine learning algorithms at Facebook."
The platform also provides functionality and automation generation of UI experiences from pipeline definitions. Flow is used by more than 25% of Facebook's engineering team, according to Dunn.
With FBLearner Flow, AI is becoming a part of engineering at Facebook, providing engineers with a powerful AI through simple API calls. In the coming months, Facebook said that its engineers will take a look at specific systems and applications that can leverage FBLearner Flow to enable them to easily apply AI and machine learning to the company's products.
2016 Duo Trusted Access Report released
Duo Security research found that 25% of all Windows devices are running outdated or unsupported versions of Internet Explorer, leaving them open to more than 700 vulnerabilities. These findings are included in its 2016 Duo Trusted Access Report.
The cloud-based provider also revealed that 72% of Java users are running out-of-date versions, compared to 60% who have an outdated version of Flash. According to the company, attackers can use this to gain access to machines, and it puts an organization at risk for data breaches.
According to Duo Security's research, OS X users are more up to date than Windows users when it comes to operating systems, and Apple users may be likely to update their OS because updates are normally considered stable, according to the company.
After reviewing these findings, Duo Security recommended enabling automatic updates for as much of a company's software as possible, and disabling Java and preventing Flash from running automatically on corporate devices.
The full findings are available here.