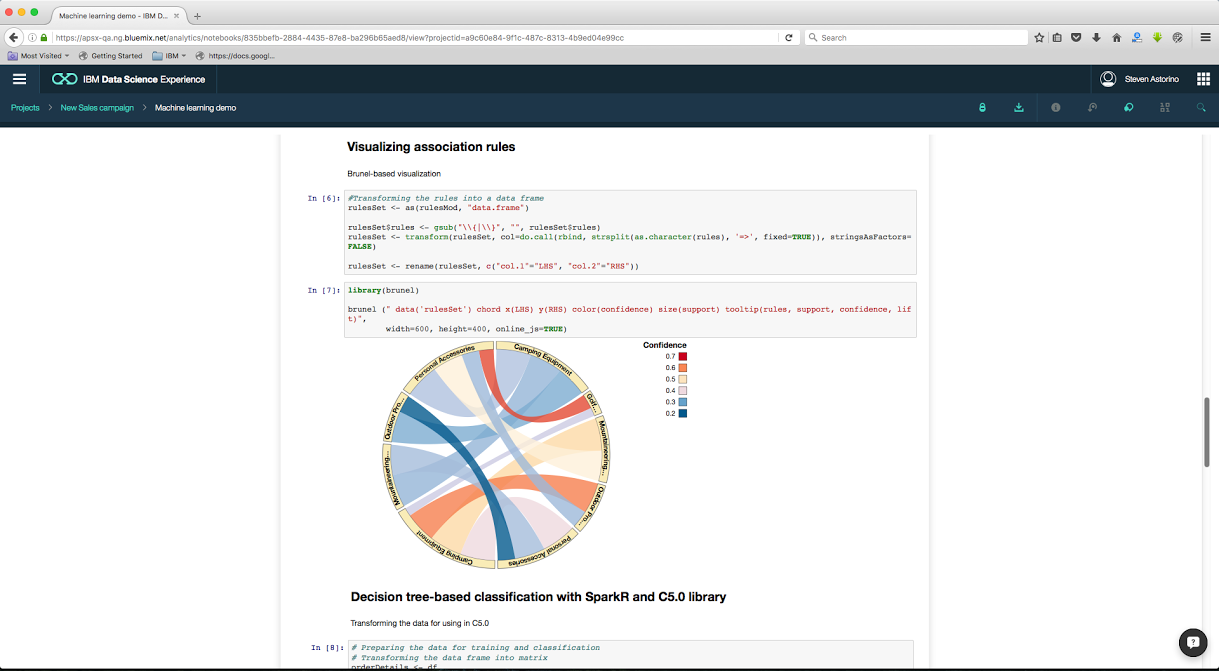 In order to make it easy for businesses to collect and organize their data, IBM has introduced Project DataWorks, an initiative from Watson that uses the cloud-based data and analytics platform to integrate all types of data while enabling AI-powered decision-making.
Project DataWorks is available on Bluemix, IBM's Cloud platform, and it aims to redefine how data professionals collaborate by tapping into features from Apache Spark, IBM Watson Analytics and the IBM Data Science Experience.
The project can automate the deployment of data assets and products using machine learning and Apache Spark, and it can ingest data from Internet of Things, weather, and enterprise databases.
Project DataWorks has core cognitive capabilities like cognitive assisted machine learning, which helps speed up the process of data discovery, according to the company. These capabilities can help users discover new things about their data that were previously hidden.
"We are at an inflection point in the Big Data era," said Bob Picciano, senior vice president of IBM Analytics. "We know that users spend up to 80% of their time on data preparation, no matter the task, even when they are applying the most sophisticated AI."
QASymphony launches qTest Insights 2.0
QASymphony wants to make it easier for enterprises to improve software quality and testing efficiency. The company announced the release of its agile test-management solution, qTest Insights 2.0. The latest release focuses on automation, Continuous Integration, issue tracking, and requirements management.
"qTest Insights 2.0 pulls together a wide variety of data to provide a more complete picture, and we have worked closely with our customers to create advanced analytics for quality, coverage and velocity that they can use to increase efficiency and lower risk," said Jonathan Alexander, CTO of QASymphony.
Catchpoint Systems survey finds roadblocks to ensuring high-quality user experiences
According to a new survey sponsored by Catchpoint Systems, 80% of IT professionals believe end-user experience monitoring (EUM) is critical to delivering business outcomes. The issue is that multi-tiered apps and production changes get in the way of delivery and are major roadblocks to ensuring a high-quality user experience.
"IT organizations recognize the importance of fast and reliable end-user experiences, but they are also frustrated because modern architectures and development approaches have made this task much more complex and difficult," said Dritan Suljoti, CPO and cofounder of Catchpoint Systems. "The most common way respondents discover performance or availability problems is from users calling directly or triggering support tickets—far from the optimal scenario of solving problems before end users are impacted."
Also, 68% of respondents ranked the ability to provide complete insight into constantly changing transaction paths across multiple platform as a high priority.