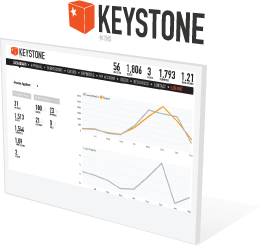 LogiGear completed its acquisition of True North Service (TNS), a provider of contract staffing and software testing services to technology companies.
TNS will allow LogiGear to expand its customer base, adding new companies like Amazon, Cisco, DocuSign and T-Mobile. LogiGear will also be able to expand its presence in the Pacific Northwest, and continue to offer services like testing and automation, application development, and services related to helping customers with their digital transformation.
"We've had expansion on our minds for some time, and as a Microsoft Visual Studio Partner, we have especially wanted to grow in the Pacific Northwest," said Hung Nguyen, CEO of LogiGear. "Finding a company to acquire like True North Service has been a stroke of luck, providing us with an established customer base and location."
Financial terms of the deal were not made public.
Infosys report: AI adoption driving revenue growth for businesses
Infosys has released new research on artificial intelligence's impact on businesses and market maturity. It polled 1,600 senior business decision-makers globally.
Major findings from the report demonstrated that there is a clear link between an organization's revenue growth and its AI maturity, according to the company. Organizations that already deployed or plan to deploy AI technologies expect to see an increase in revenue by 2020, and a 37% reduction in costs. Seventy-six percent of IT and business decision makers agree that AI is critical to the success of their organizations.
Overall, Infosys' research showed the role AI can play in growth and job opportunities, as well as its ability to drive long-term macro environment benefits.
The full report and AI maturity index can be found here.
New Lisp-like language, Lux, is released
Lux is a new Lisp-like language that is currently in beta, and it promises to have more power and flexibility than other Lisp-like languages.
Lux is designed to be a functionally, statically typed version of Lisp that will be able to run on multiple platforms, including the Java Virtual Machine and JavaScript interpreters. While Lux is still in beta, the JVM compiler is "pretty stable," and the standard library has "grown to a respectable size," according to its GitHub page.
Developers can use the Leiningen plug-in for Lux to compile programs and manage dependencies. More information can be found here.
Debian 8.7 released
The Debian project announced the seventh update of its Debian 8 (codenamed Jessie) distribution, which mostly has corrections for security issues along with adjustments to a few serious problems.
The revision adds several security updates to the stable release, and the Debian Security Team has already released an advisory for each update. Some of the bug fixes that were added to this release include fixes to packages like ark, asterisk, intel-microcode, and glusterfs. The full list of bug fixes and security updates can be found here.
Also, there is no need to throw away old "jessie" CDs or DVDs; instead, developers should update via a Debian mirror after installation to update any out-of-date packages. A comprehensive list of mirrors is available here.