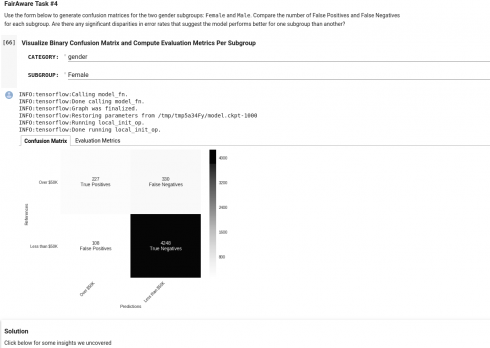 Several months after announcing its AI Principles, Google has revealed a new Fairness module in its Machine Learning Crash Course. According to the company, the fairness module will demonstrate how existing tools and techniques can be used to make machine learning systems fairer and more inclusive.
"The Fairness module was created to provide you with enough of an understanding to get started in addressing fairness and inclusion in AI. Keep an eye on this space for future work as this is only the beginning," Google wrote in a post.
Orkus emerges from stealth with Orkus Access Governance Platform
Cloud governance company Orkus has emerged from stealth with the release of Orkus Access Governance Platform. The platform enables organizations to implement automated and continuous governance for cloud.
The platform is made up of four main components: Orkus Access Graph, Orkus Graph AI, Orkus Access Guardrails, and Orkus Access Intelligence.
C3 version 7.8 now available
C3 has announced version 7.8 of its platform. According to the company, the release introduces a new C3 Integrated Development Studio, improved performance and scalability, new model management capabilities, improved machine learning pipelines, and local Docker development environments.
GitHub Desktop 1.5 now available
GitHub Desktop 1.5 is now available. This release provides a way to initiate merges in the branch dropdown, completing the merge collaboration cycle. GitHub Desktop 1.5 also improves onboarding to the platform by providing an option to clone and add new repositories in the repository dropdown, the company explained.
According to GitHub, this is the first release shipped with a feature iteration built almost entirely by community contributors. "We continue to be blown away by the community that has grown around GitHub Desktop as an open source product. There were more community pull requests merged in September and October than in any previous months, and there's no sign of slowing down," GitHub wrote in a post.