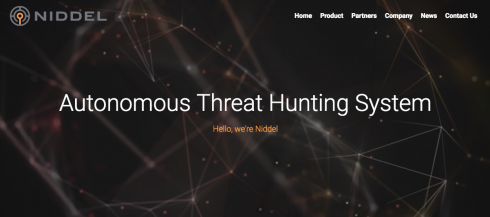 Verizon has acquired Niddel, a company that provides machine-learning-based threat detection. Niddel's technology will be integrated into Verizon's existing offerings. The terms of the transaction have not been announced as of this post.
"Using machine learning to improve information accuracy significantly reduces false positives and significantly improves our detection and response capabilities," said Alexander Schlager, Verizon's executive director for security services. "Niddel's Magnet software is an innovative threat-hunting system, and we look forward to integrating this automated solution into the already robust set of managed security services offered by Verizon."
npm suffered operations incident that resulted in registry downtime
npm announced its registry had an operations incident on January 6th that causes 97 packages to be down for 30 minutes and 9 other packages to be unavailable for three hours. The company stresses that "no malicious actors were involved in yesterday's incident, and the security of npm users' accounts and the integrity of these 106 packages were never jeopardized."
According to the company, the incident was caused by false detection of spam and malicious code on the registry. An automated system goes through and performs static analysis to flag suspicious code and then employees go through and review it. In Saturday's incident, there was an error in this process that stopped legitimate code from being distributed.
Element Analytics raised $19.5 million in Series A funding
Element Analytics raised $19.5 million in Series A funding from investors such as GE Ventures, Honeywell Ventures, ABB Technology Ventures, Mitsui & Co, Aster, Blue Bear Capital, and Kleiner Perkins Green Growth Fund, which was already investing in the company.  These investment combined with previous seed investments, brings Element Analytics total equity funding to $22M.
"The world's leading suppliers of industrial equipment and control solutions recognize there is a 'data readiness' gap when trying to analyze critical operational data," said Andy Bane, CEO of Element Analytics. "Our platform is designed to take unorganized and inconsistent 'dark' data from industrial operations and make it easy to trust, manage, and analyze. Today's announcement shows the depths of this challenge and the promise of our solution. It's impressive to see the range of industry leaders investing in Element Analytics and working to bring this vision to life."
NVIDIA and Aurora partner to create Level 4 and Level 5 self-driving hardware platform
NVIDIA and Aurora announced that they are partnering up to create a new Level 4 and Level 5 self-driving hardware platform. Level 4 and Level 5 cars are those that can operate without human oversight. Level 4 cars can operate in most conditions that a human driver could, and Level 5 cars can operate in all conditions a human driver could. The platform will make use of the NVIDIA DRIVE Xavier processor.
"Aurora's mission is to deliver the benefits of self-driving quickly and safely around the world. To do that, we are developing a platform that scales across a broad range of makes and models from our automotive partners," said Chris Urmson, CEO of Aurora. "NVIDIA DRIVE Xavier is a key element of Aurora's computer, delivering the performance needed to power our self-driving system."