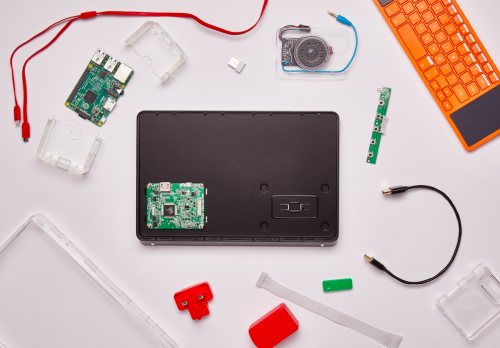 Kids can build their own computer this holiday. Kano, a computer and coding kit for children ages 6 and up, released the new Kano Screen Kit in time for the holidays.
Kids can use the kit to build a computer with plug-and-play pieces, make music, create games, code with Minecraft, and they can also learn programming languages including Python and JavaScript.
The Computer Kit comes with 11 plug-and-play components, including:
• A Raspberry Pi 2
• Wireless keyboard with multi-touch trackpad
• A DIY speaker, case-mounted and powered by general-purpose input/output
• Power and HDMI cables
• Wi-Fi dongle, Kano OS 8GB memory card
• A US, UK or EU USB power supply
• Two illustrated story books: "Make a computer" and "Code powers"
• Four sheets of stickers and case cards
Google has plans for a new messaging app
Google is reportedly looking to develop a new mobile messaging service that will use artificial intelligence and chatbot technology. The Wall Street Journal reported that the company plans to integrate software into its messaging service that will be able to answer questions inside the app and search the Web.
Users will be able to chat with friends or the chatbot.
Oracle acquires StackEngine
Oracle quietly acquired StackEngine last week. Oracle released a statement that it signed and closed an agreement to acquire StackEngine on Dec. 18. All StackEngine employees are expected to join Oracle as part of Oracle Public Cloud.