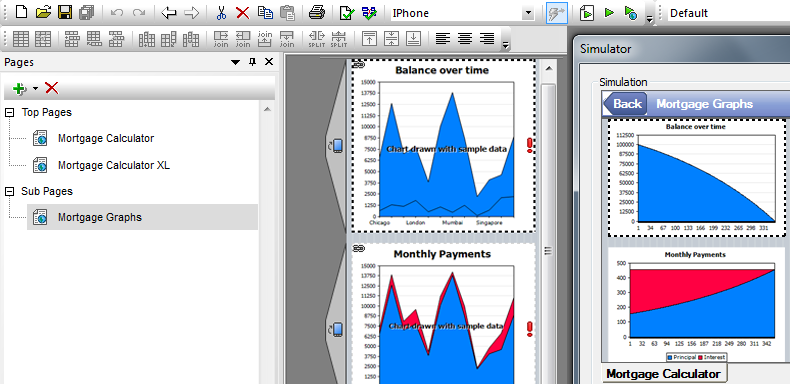 Altova today announced the commercial release of MobileTogether, its application development environment for cross-platform deployment that organizations can use to create enterprise solutions for their workforces.
MobileTogether enables users to access internal databases, processes, charts, and graphs to create such things as dashboards and forms for mobile workers. The platform provides connectivity to relational databases, XML or HTML, according to Altova CEO Alexander Falk.
"Our focus is empowering the workforce," he said. "When we looked at mobile and our expertise [in XML and data management], we decided the best way to bring our skills to bear in the market was to focus on the in-house side."
(Related: Debunking mobile app development myths)
Extant solutions are either cost-prohibitive for this type of development, or are tied to one specific ERP system, Falk explained. "We looked at our own in-house [development] processes and saw that we could either hire guys in India or do it [ourselves], because there was no way to take advantage of data on the Web or XML."
MobileTogether supports Android, iOS, Windows 8 and 8.1, and Windows Phone 8 natively, as well as all other operating systems via browser-based HTML5 clients, Falk said.
To create a mobile solution, MobileTogether combines drag-and-drop visual programming with the ability to use XQuery to extract and manipulate the data parts of the application, Falk added. "That allows developers to reuse their existing knowledge," he emphasized.
The environment integrates with Active Directory so Windows customers can manage authorization and authentication in one place. Previously, Altova handled access management in its own server, Falk said.
MobileTogether also does some calculations for geographic data, and Falk said the company will add geofencing (the ability to capture a device's location and report back to the server) in the next release, expected as early as next month. "This way, you can be notified when a driver gets within miles or yards of [their] destination," he said.