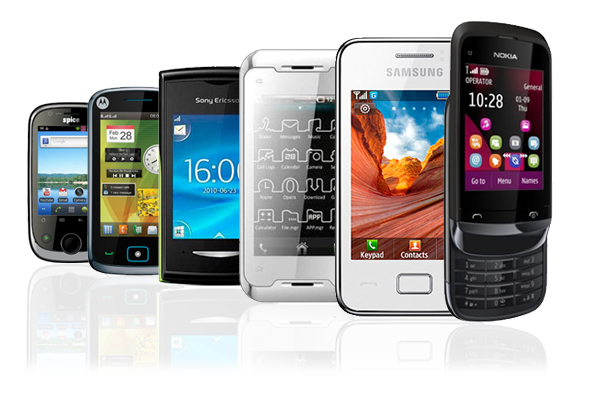 Another trip around the industry: Companies are spanning testing, Big Data, collaboration, integration and more. And all were touting the same initiatives, providing businesses with solutions that improve the quality and mobility of enterprise software.
Altova, which for so many years has focused on development tools around XML, last year released Mobile Together, a platform for creating and delivering software forms such as expense reporting to smartphones and tablets. The 1.4 version is expected early this month with geolocation, so companies can track where their field reps are, or where a truck driver is, and that data can be coordinated with arrival times at destinations, according to CEO Alexander Falk.
The mobile client is free; the server must be licensed. It runs on Linux or Windows (Active Directory credentials can be used) and talks to SQL or other databases via ODBC. It also can consume XML or EDI data. Mobile Together supports Android, iOS and Windows (8 and 8.1) devices.
Paired with Altova's MapForce server, which transforms data into different formats, and the company's FlowForce Server, which does the data integrations, the solutions offer businesses a no-code, drag-and-drop, checkbox-style UI for empowering a mobile workforce, Falk said.
He said a solution exchange marketplace will be set up in a few months, where sample apps will be demonstrated and published.
At Red Hat, the company's four-month-old acquisition of mobile application platform FeedHenry was top of mind, as it works to integrate the platform with its OpenShift Platform-as-a-Service. "Mobile is the new consumption and production paradigm," said Red Hat's Steve O'Keefe. "Companies are using mobile for field service work."
FeedHenry is the piece that will take Red Hat's PaaS and make it mobile, I was told. This should happen around the June timeframe, when the company again hosts its summit.
Red Hat uses an example of an auto insurance app. If an insured motorist gets in a crash, he can use his phone to take a picture of the damage, upload it to an adjustor, get an estimate for repair, and have most of the claim form fields prepopulated before the tow truck even arrives.
SmartBear, a software quality company that was in the process of settling into its massive new space in Somerville, Mass. (overlooking the Mystic River of movie fame), is emphasizing "quality tools for the connected world." What's driving that, according to marketing officer Bryan Sample, are APIs. "But that's where the security vulnerabilities are, with privacy and data rights issues as well," he said. The Internet of Things, he added, is where tomorrow's securities lie.
Then there was a company called Kinvey (pronounced kin-VAY), so named because their platform has its origins in a way to allow family (kin) to convey messages to each other. Kinvey offers a Mobile-Backend-as-a-Service platform for creating mobile solutions.
Client-side libraries for Android, iOS, JavaScript, HTML5 and more handle offline caching, encryption, data synchronization, location services and more, explained Brian Wilson, CTO of Kinvey. The core platform handles the library requests, and can pull data or business logic into the core to deal with the request, modify it, run the logic and confirm identity, he explained, using data links and auth links from the platform.
"Developers get up to speed immediately because they don't need to be on top of iOS design patterns for example," Wilson said. "We keep it up to date, scale it and manage it. The library takes care of SDK-specific and API-specific stuff to be aware of the hardware it is on."
And the company has come up with an Enterprise Mobility Maturity Model to help organizations assess their readiness and ability to deliver mobile solutions.
The first step toward enterprise mobility is knowing that you need to be mobile, according to Wilson. This includes creating and utilizing simple customer-facing applications for marketing and websites that don't need back-end horsepower. It's where companies can get the answer to "What does mobile mean for me?" Wilson said.
Step two is improving productivity, allowing members of the workforce to gain access to existing systems and processes. The challenge here is to turn mobile-unfriendly APIs such as SOAP requests into RESTful APIs.
The next step is creating applications that address and change business processes to make the mobile experience transformative, rather than simply adapting existing processes to devices.
The last step is producing apps that impact a company's bottom line by increasing revenue while lowering costs. Kinvey uses the example of a company that has developed a suite of mobile apps that work together to control temperatures in commercial and industrial buildings, helping to reduce the costs of heating and cooling the buildings.
Mobile is more than 24×7 communication: It will change the way companies do business.