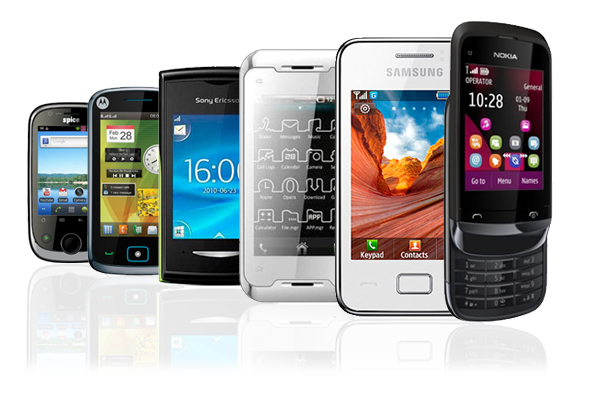 Another trip around the industry: Companies are spanning testing, Big Data, collaboration, integration and more. And all were touting the same initiatives, providing businesses with solutions that improve the quality and mobility of enterprise software.
Altova, which for so many years has focused on development tools around XML, last year released Mobile Together, a platform for creating and delivering software forms such as expense reporting to smartphones and tablets. The 1.4 version is expected early this month with geolocation, so companies can track where their field reps are, or where a truck driver is, and that data can be coordinated with arrival times at destinations, according to CEO Alexander Falk.
The mobile client is free; the server must be licensed. It runs on Linux or Windows (Active Directory credentials can be used) and talks to SQL or other databases via ODBC. It also can consume XML or EDI data. Mobile Together supports Android, iOS and Windows (8 and 8.1) devices.
Paired with Altova's MapForce server, which transforms data into different formats, and the company's FlowForce Server, which does the data integrations, the solutions offer businesses a no-code, drag-and-drop, checkbox-style UI for empowering a mobile workforce, Falk said.
He said a solution exchange marketplace will be set up in a few months, where sample apps will be demonstrated and published.
At Red Hat, the company's four-month-old acquisition of mobile application platform FeedHenry was top of mind, as it works to integrate the platform with its OpenShift Platform-as-a-Service. "Mobile is the new consumption and production paradigm," said Red Hat's Steve O'Keefe. "Companies are using mobile for field service work."
FeedHenry is the piece that will take Red Hat's PaaS and make it mobile, I was told. This should happen around the June timeframe, when the company again hosts its summit.
Red Hat uses an example of an auto insurance app. If an insured motorist gets in a crash, he can use his phone to take a picture of the damage, upload it to an adjustor, get an estimate for repair, and have most of the claim form fields prepopulated before the tow truck even arrives.