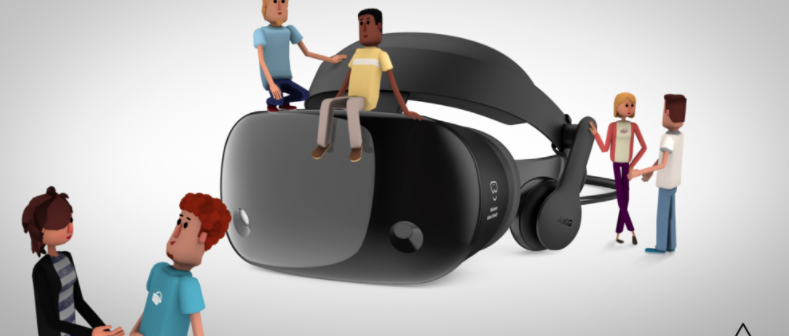 Microsoft has acquired the virtual reality company AltspaceVR. AltspaceVR provides a social community in VR, which Microsoft hopes to expand on. AltspaceVR had originally closed down in July, but connected with Alex Kipman at Microsoft "and found a natural overlap between his goals for mixed reality and their hopes for the future of AltspaceVR," the company wrote in a post on their website.
The AltspaceVR community will continue to exist in its current form and is supported on the HTC Vive, Oculus Rift, Daydream by Google, Samsung Gear VR, as well as in 2D mode on Windows and Mac.
"Microsoft is excited to incorporate communications technology into our mixed reality ecosystem. AltspaceVR takes personal connections, combines them with real-time experiences, and leverages immersive presence to share experiences. Situations of people, places, and things have deeper meaning and in turn, are more memorable. We're excited to see how far this technology can go," the company wrote.
Veracode expands its security testing capabilities
Veracode has announced an expansion to its security testing capabilities. This will enable developers to do security testing early in the development process to ensure that their applications are secure. Veracode Static Analysis now supports applications built in Scala and the Python Boto3 framework.
Veracode Static Analysis will increase innovation speed and ensure that security is not lost with that increase. In addition, Veracode Software Composition Analysis will identify risky open source components. Combined, these solutions will allow businesses to easily discover vulnerabilities in their own code as well as third party components, according to the company.
ThinAir announces new conversational interface and impact assessment tool
ThinAir is launching a new interface and impact assessment tool. ThinAir 2.0's conversational interface – which they describe as "Siri for Security" – will allow users to ask a question and receive an answer about their systems in seconds. Their impact assessment allows for quick assessments of security incidents, including their financial impact. The new update also provides the ability to sign up and start using ThinAir within a minute, without having to have on-premises infrastructure in place.
According to the company, having this type of access is crucial in today's IT infrastructure. Many times IT administrators are not aware of where data is and how it is being used, which is a huge risk for businesses. The ability to quickly detect and contain data breaches lowers the cost of security incidents, the company explained.
"As information becomes the primary asset for today's organizations, ThinAir's technology provides visibility and impact assessment," said Tony Gauda, founder and CEO of ThinAir. "We turn analysts into superheroes by surfacing all user-information interactions, with simplicity and speed."
FinTech Studios announces the release of FTSWidgets
FinTech Studios has announced that they will be releasing FTSWidgets, which is a library of AI-based financial data and analytics widgets. There will be more than thirty widgets in their library, making app development faster and allowing app developers to create customized dashboard, widgets, and apps.