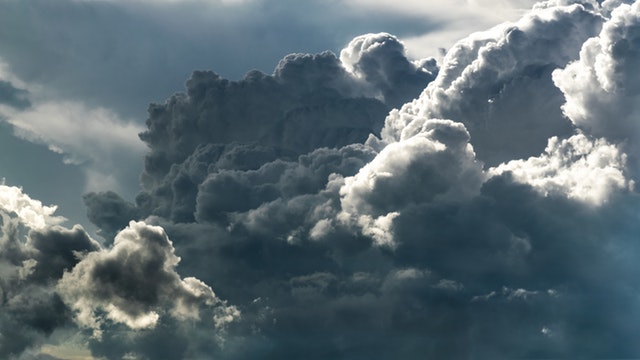 The cloud computing competition is beginning to heat up with companies adding more tools and services to their infrastructure to draw users in. The online community for developers, Stack Overflow, is taking a deeper look into how cloud platforms compare, and what cloud is evolving the fastest.
According to the organization, the two front runners in the race are: Amazon Web Services (AWS) and Microsoft Azure. AWS features solutions for computing, storage, database, analytics, networking, mobile, developer tools, management tools, IoT, security and enterprise apps. It aims to help businesses move faster with lower IT costs and at scale. Microsoft Azure features a range of solutions for deploying highly-available and scalable apps and APIs.
Stack Overflow Trends shows both platforms have been consistently growing in the Stack Overflow community since 2008, however more recently AWS has taken the lead. "It's apparent that while the two platforms started at a similar level of traffic in 2012, AWS has grown faster," David Robinson, data scientists at Stack Overflow, wrote in a post. However, when you look at the two platforms by industry, Azure is the platform of choice for government, healthcare, insurance, energy and consulting industries, while AWS is the platform of choice for the rest of the technology industry, according to Stack Overflow.
Robinson explained, the reason developers might turn to AWS over Azure or vice versa is because language and frameworks may be better suited to a specific cloud. The insights show C# developers choose Azure over AWS, while Node.js are more likely to choose AWS. "Developers who work with C and C++ were particularly unlikely to use either platform, which makes sense since those languages are rarely deployed on cloud applications. We can also see that developers who heavily visited the HTML tag tended not to visit cloud questions either; these likely represent front-end developers and designers who aren't responsible for configuring cloud platforms," Robinson wrote.
Stack Overflow's insights follows Microsoft's recent FY17 Q4 earnings release. According to Microsoft, the company's strong fourth quarter results can be attributed to its cloud strengths.
"Innovation across our cloud platforms drove strong results this quarter," said Satya Nadella, chief executive officer at Microsoft. "Customers are looking to Microsoft and our thriving partner ecosystem to accelerate their own digital transformations and to unlock new opportunity in this era of intelligent cloud and intelligent edge."
More cloud computing trends are available here.