GitHub is trying to recover from a large-scale distributed denial of service (DDoS) attack on its website. According to the company, this is the largest DDoS attack it has experienced to date.
"The attack began around 2 a.m. UTC on Thursday, March 26, and involves a wide combination of attack vectors," wrote Jesse Newland, systems engineer at GitHub, in a blog post. "These include every vector we've seen in previous attacks, as well as some sophisticated new techniques that use the Web browsers of unsuspecting, uninvolved people to flood github.com with high levels of traffic."
GitHub is currently working on mitigating the attack and making sure the website is available to all users. "All systems reporting at 100%. Attack traffic continues, so we remain on high alert," the company tweeted this morning.
Amazon takes its drone testing to Canada
Amazon has been threatening to take its drone testing elsewhere if the U.S. did not ease up on its proposed drone rules, and it seems the company is making good on that promise. According to the Guardian, Amazon has moved its delivery drones to a secret location in Canada.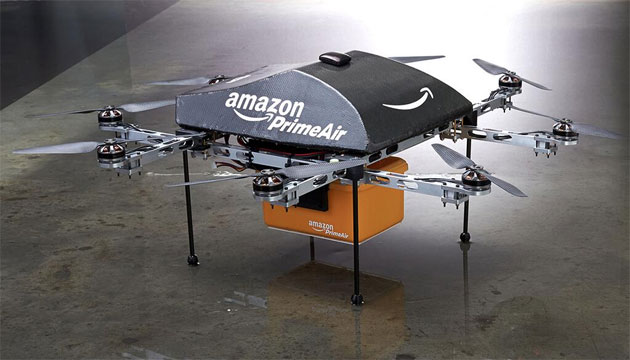 "We think that this new technology will provide huge benefits for our customers, who we think will love it, and for society more broadly," Paul Misener, vice president for global public policy at Amazon, told the Guardian. "Why would we wait?"
The Federal Aviation Administration recently granted Amazon permission to fly its drones in the U.S. under an experimental airworthiness certificates, but according to Amazon, due to the long application process, the approved drone model has already become obsolete.
IBM Watson Group acquires Blekko
The IBM Watson group announced it has closed its acquisition of Blekko, a startup providing Web-crawling, categorization and intelligent filtering technology.
IBM plans to integrate Blekko to provide additional content access to Watson-based products and services, along with enhancing Watson's machine learning capabilities with a continual Web crawling and information gathering presence, using classification techniques to create thousands of categories. Along with Watson's other recent acquisition of AlchemyAPI, IBM's supercomputing technology is bolstering its processing power to improve its data-based cognitive computing.
More information about IBM's Blekko acquisition and Watson plans is available here.
Microsoft provides an update for Windows 10 builds for phones
Microsoft is giving Windows Insiders some insight into the next Windows 10 builds for phones. One feature the company has been working on, partition stitching, would allow the company to resize the system to provide upgrades on larger set of phones. Because of this new feature, the next build will support a majority of Windows Phones, as long the company doesn't find a device-specific bug.
There is no set date for the second build, but the company promises it is coming soon.
"What I CAN tell you is that we feel great here about the partition stitching code and current builds, but we likely still have at least one more week of engineering to do to ensure we get a great build for the expanded list of devices," wrote Gabe Aul, head of Microsoft's Windows Insider program, in a blog post.