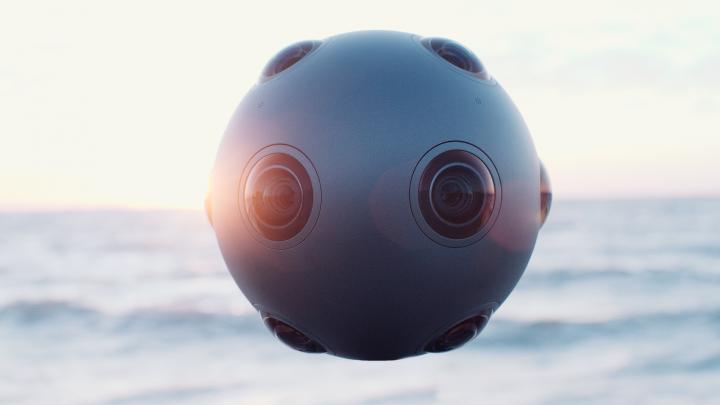 Nokia is entering the virtual reality world. The company officially confirmed it has a VR product in the work: OZO, a VR camera designed for professional content creators.
"OZO aims to advance the next wave of innovation in VR by putting powerful tools in the hands of professionals who will create amazing experiences for people around the world," said Ramzi Haidamus, president of Nokia Technologies. "We expect that virtual reality experiences will soon radically enhance the way people communicate and connect to stories, entertainment, world events, and each other. With OZO, we plan to be at the heart of this new world."
OZO features 3D video, shutter sensors, spatial audio, and real-time 3D viewing.
AWS announces iOS support for its Device Farm
Amazon has announced that support for iOS apps is coming to its recently revealed AWS Device Farm. The device farm allows developers to test mobile apps on physical mobile devices. Support is expected to be released on Aug. 4, and it will also come with support for test automation frameworks Appium, Calabash, UI Automation and XCTest.
"With the new iOS support, you will be able to test your cross-platform titles and get reports (including high-level test results, problem patterns, logs, screenshots and performances data) that are consistent, regardless of the platform and test framework that you use," wrote Jeff Barr, chief evangelist for AWS, in a blog post. "If you use a cross-platform test framework such as Appium or Calabash, you can use the same code for Android, Fire OS, and iOS tests."
Google brings deep learning to mobile phones
Google has announced it is bringing real-time visual translation of 20 more languages to the Google Translate app, and to do so, it will use deep neural nets.
To get deep learning into the app, Google uses a convolutional neural network to train it on letters and non-letters, as well as a generator to create letters with reflections, dirt and smudges to make sure it works in those types of situations.
"Thanks to convolutional neural networks, not only can computers tell the difference between cats and dogs, they can even recognize different breeds of dogs," wrote Otavio Good, software engineer for Google Translate, in a blog post. "Yes, they're good for more than just trippy art—if you're translating a foreign menu or sign with the latest version of Google's Translate app, you're now using a deep neural net. And the amazing part is it can all work on your phone, without an Internet connection."