Kids programming robots to learn new skills
With just a smart tablet and Angry Birds, Georgia Institute of Technology researchers are making it possible for kids to program robots. The researchers have paired an Android tablet paired with a small humanoid robot, and kids are teaching it how to play Angry Birds just by dragging their finger on the tablet and flinging the birds across the screen. While the kids are playing Angry Birds, the robot is watching and recording what's happening in it's memory, and then mimics what the child did when it is their turn to play.
"The robot is able to learn by watching because it knows how interaction with a tablet app is supposed to work," said Ayanna Howard, professor of electrical and computer engineering at Georgia Tech. –Christina Mulligan
Amazon wants the FAA to allow them to test their delivery drones
Amazon is petitioning the Federal Aviation Administration (FAA) for permission to test their drones, Amazon Prime Air, in the United States. Currently, Amazon is limited to conducting R&D flights indoors or outside the country because it is a commercial enterprise.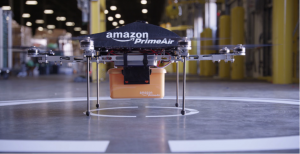 "Amazon would prefer to keep the focus, jobs, and investments of this important research and development initiative in the United States by conducting private research and development operations outdoors near Seattle," Paul Misener, VP of global public policy at Amazon, wrote in a letter to FAA.
Amazon believes an exemption is in the public's best interest because it progresses Congress' goal to launch commercial small unmanned aircraft systems (sUAS) in the US faster. –Christina Mulligan
Amazon announces new mobile web development tools for AWS at NYC Summit
Amazon debuted an updated mobile SDK and new Cognito, Zocalo and Mobile Analytics services at the 2014 Amazon Web Services Summit in New York City.
The company detailed the new and updated developer products and services in a blog post explaining how these mobile development offerings will make it easier to build AWS-powered mobile apps. In the updated AWS Mobile SDK, new features include a DynamoDB object mapper for iOS, an S3 transfer manager and support enhancements for Android, Amazon's FireOS and iOS/Objective-C.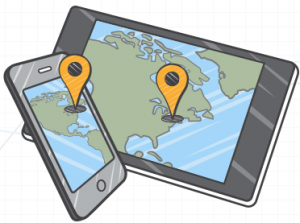 The Amazon Cognito service is focused on data synchronization and user identity for developers to manage data synchronization across devices. Amazon Zocalo is a secure enterprise storage and sharing service that can be managed from any device, and Amazon Mobile Analytics uses raw app data to calculate and report various metrics to developers.
For more information, check out the AWS blog post. –Rob Marvin