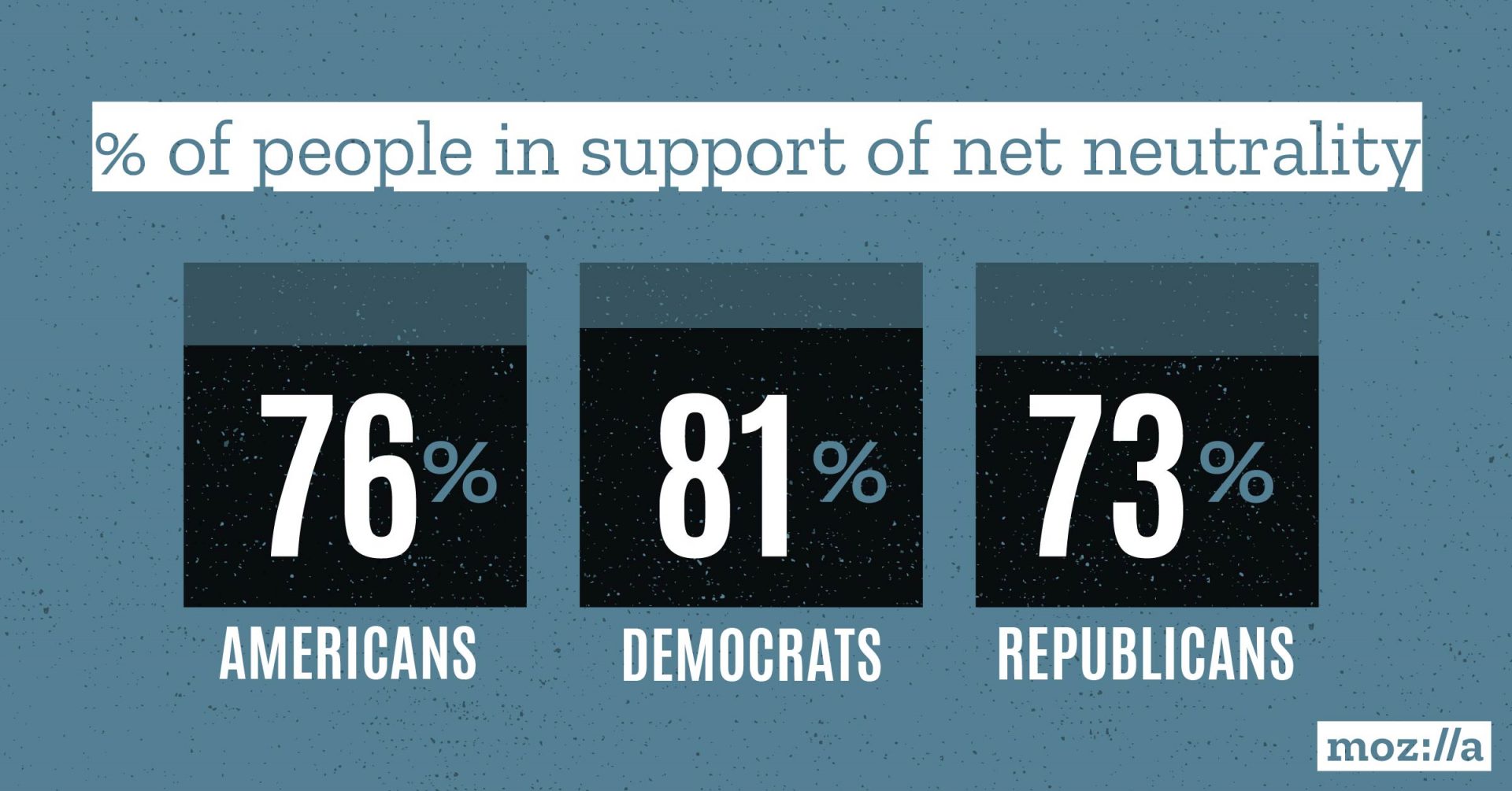 Despite their varying stances on today's issues, there is one thing that Democrats, Republicans and Independents seem to agree on, and that is protecting net neutrality. A recent poll from Mozilla and research firm Ipsos, shows support across party lines for net neutrality, and it reveals that a majority of Americans do not trust the government to protect Internet access.
Just last month, the FCC voted on chairman Ajit Pai's proposal to repeal and replace net neutrality protections enacted in 2015. The verdict was to move forward with Pai's proposal that removes the 2015 protections and re-reclassifiesInternet Service Providers (ISPs) under Title I, which the courts already decided was insufficient for ensuring a truly neural net, Mozilla's chief legal and business officer Denelle Dixon wrote in a blog.
The FCC is collecting public comments on net neutrality through August 18, and then will vote on whether to adopt the order and strip the ability to create net neutrality rules, according to Mozilla.
In addition to these public comments, Mozilla is offering its findings from its poll, which found that 76% of Americans support net neutrality, with 81% of Democrats and 73% of Republicans in favor of it. Along with these findings, Mozilla found most Americans do not trust the Trump administration or Congress to protect the Internet (78% place no or little trust, according to the poll).
Other findings across the political spectrum include 78% believing that equal access to the Internet is a right, with 88% of Democrats, 71% of Independents, and 67% of Republicans in agreement. When it comes to corporations protecting access to Internet, 54% of respondents distrust ISPs.
While the public waits for the results of the FCC's decision for net neutrality, Mozilla said it will continue to work with Americans to endorse net neutrality. According to the organization, it has garnered more than 100,000 signatures and over 50 hours of voicemail messages for the FCC. Mozilla is also joining Fight for the Future, Free Press, Demand Progress, and others for a call to all Internet users to defend net neutrality.