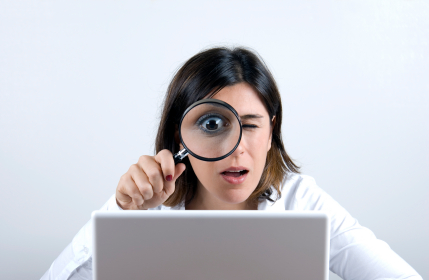 Privacy advocates including Amnesty International, Privacy International, Digitale Gesellschaft and the EFF have teamed up to unveil Detekt, an open-source software tool to detect government spyware.
Detekt scans Windows computers for traces of known surveillance spyware used to target and monitor human rights defenders and journalists around the world, according to the Detekt website. The tool does not remove spyware or delete files it considers suspicious; it generates a log file with details of the security breach.
The partners behind Detekt have provided emergency instructions laying out steps a user should take if spyware is discovered.
Google acquires RelativeWave for mobile app prototyping
Google has acquired mobile application prototyping startup RelativeWave, developer of the Form OS X app for rapid prototyping of native mobile app experiences.
RelativeWave founder Max Weisel announced the acquisition on the RelativeWave website, explaining that the RelativeWave team will continue the development of Form under the Google banner to focus "on improving the state of design and development tools." He added that Google is immediately releasing Form for free on the Mac App Store.
IARPA announces speech recognition software contest
The Intelligence Advanced Research Projects Activity (IARPA) has launched a competition challenging participants to design speech-recognition software that can decipher conversations and speech in noisy, echo-prone acoustic environments and recording scenarios.
Participants in either the single microphone or multi-microphone divisions of the contest will be provided approximately 10 hours of transcribed far-field microphone data from noisy, reverberant rooms. During one-week periods in early to mid-February the contestants will develop software to be judged by the objective metric of word error rate.
Fifteen hours of sample audio data is currently available for practice. The contest offers prizes of US$30,000 for the winner of the single-microphone condition and $20,000 for the winner of the multi-microphone condition.
More information is available here.