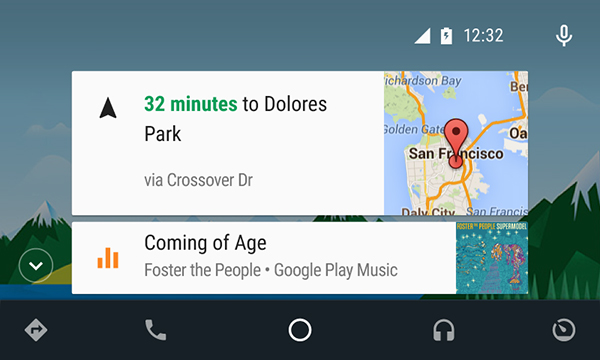 Google wants developers to start creating apps for cars by detailing ways they can work with Android Auto.
"Have you ever wanted to develop apps for the car, but found the variety of OEMs and proprietary platforms too big of a hurdle?" wrote Joshua Gordon, developer advocate, in a Google blog post. "Using familiar Android APIs, you can easily add a great in-car user experience to your existing audio apps, with just a small amount of code."
He noted that it is important for developers to quickly connect users to content in order to lessen distractions while driving.
Tech companies urge government to reform surveillance activities
A coalition of technology companies and advocacy groups have sent President Obama and other government officials a letter urging them to reform the United States' surveillance laws.
"It has been nearly two years since the first news stories revealed the scope of the United States' surveillance and bulk collection activities," the coalition wrote. "Now is the time to take on meaningful legislative reforms to the nation's surveillance programs that maintain national security while preserving privacy, transparency and accountability."
In the letter, the coalition detailed recommendations they said are essential to addressing the nation's surveillance issues. Organizations in the coalition include CloudFlare, Mozilla, the Electronic Frontier Foundation, the Internet Association, and the Reform Government Surveillance group.