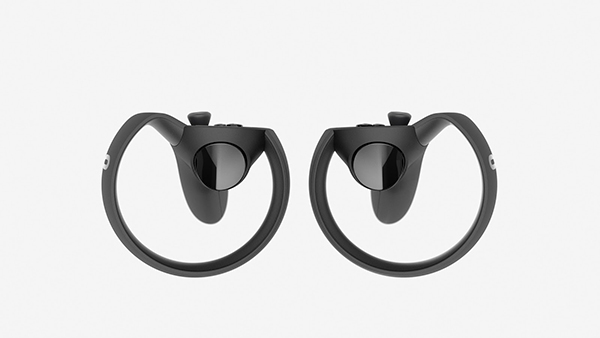 The Oculus Touch will not arrive during the first half of this year, as expected. Oculus has announced Touch will now be shipping in the second half of 2016, with pre-orders opening just a few months prior to its launch.
Oculus announced Touch in June of last year. Touch is a pair of tracked controllers designed to give users the sense of touch in virtual reality worlds when using the Oculus Rift. The company is currently working on making the solution more comfortable, reliable and natural.
The Oculus Rift is still on schedule to ship during Q1 of 2016.
Ford adds Apple CarPlay and Android Auto to its new vehicles
Ford has announced it is expanding its SYNC connectivity system to include Apple CarPlay, Android Auto, 4G LTE, and new AppLink apps to help users stay safely connected when behind the wheel. Apple CarPlay and Android Auto will be available on all 2017 vehicles equipped with SYNC 3.
"SYNC allows customers to bring the smartphone technology they're comfortable with into a vehicle and use it without hassle," said Don Butler, executive director of connected vehicle and services at Ford. "With SYNC, we move at our customers' pace, making it easy for them to maintain a connected lifestyle no matter their choice of smartphone, apps or services inside and outside their vehicle."
Automotive Grade Linux gets new members
Ford, Mazda, Mitsubishi and Subaru have announced they are joining the Linux Foundation in support for its Automotive Grade Linux (AGL) group. AGL is a collaborative open-source project designed to develop a common Linux-based software stack for connected cars. The latest companies join Jaguar Land Rover, Nissan and Toyota.
"In order to keep up with the consumer demands for a modern infotainment system, car makers realize that they need to adopt an open-source software development process to gain a competitive edge," said Dan Cauchy, general manager of automotive at the Linux Foundation. "We are glad to see the increased commitment being made by the automotive industry to advance AGL as the de facto standard for the connected car."