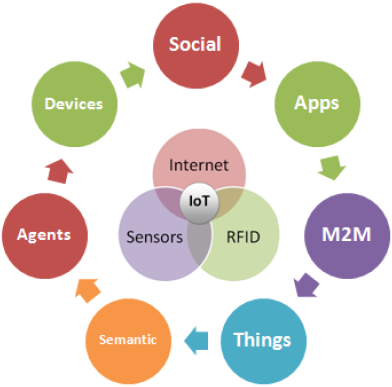 Developers and businesses face many problems when trying to ensure the security of their IoT devices. According to a new report, consumers are at the heart of those IoT security problems. Ubuntu released a survey of 2,000 consumers to understand how they handle their connected devices. The report revealed that 31% of consumers update their devices as soon as possible, while 40% have never performed any updates, leaving them vulnerable to hacks and exploits.
According to Ubuntu, the problem is that developers leave the updates to the consumer. "Consumers cannot (and should not) be expected to stay on top of every hack and critical software update; it's simply not realistic. Nor do consumers particularly see this as their problem to solve," wrote Thibaut Rouffineau, IoT and Ubuntu core evangelist, in a blog post.
Qualcomm to collaborate with on Google Android Things OS
Qualcomm wants a piece of Google's recently released Internet of Things platform: Android Things. The company announced it intends to work with Google on the platform in order to speed up the security and development of IoT. According to Qualcomm, Android Things on its Snapdragon processors will give developers familiar connectivity environments such as cellular, WiFi and Bluetooth, as well as sensors, UI capabilities, hardware-based security, Google services and cloud integration, and test and optimization tools.
"We anticipate many new and exciting IoT products will result as developers are able to bring the power of the Snapdragon processor together with Android Things," said Jeffery Torrance, vice president of business development at Qualcomm.
Dell EMC joins the open-source OpenSDS project
Dell EMC announced it is joining the Linux Foundation's OpenSDS Project. OpenSDS was formed to address software-defined storage integration problems. Dell EMC will work to advance storage interoperability and contribute code. The company is contributing the CorpHD Southbound SDK (SB SDK) to OpenSDS. The SB SDK is meant to address storage interoperability and compatibility. Developers can use the SB SDK to build drivers and other tools.
"As the first storage vendor to open-source a software-defined storage controller, we're very excited to join OpenSDS," said John Mark Walker, director of product management for Dell EMC. "We look forward to collaborating with customers, partners and other vendors to create open-source tools and standards for storage interoperability."