Google wants to help developers manage payments better. The company announced new improvements for developers with paid apps, in-app purchases, or subscriptions. Google will move order management to the Google Play Developer Console in order for developers to access payment settings easier.
In addition, the company will add new features such as bulk refunds, subscription cancellations and user access permissions.
"Order management is now available in the Developer Console," wrote Suzanne van Tienen, product manager for Google Play, in a blog spot. "Starting Jan. 23, order management will cease being available in Payments Center. User permissions are not automatically carried over from the Payments Center, so, as the account owner, you will need to add all users who need access to refunds and any other order management features to your Developer Console account with the new 'Manage orders' permission by Jan. 22 for them to have continued access."
Fiddler for Linux Beta now available
Telerik has announced its free web debugging proxy tool, Fiddler, is now available on Linux as a beta.
Fiddler allows users to debug traffic, conduct performing testing, log all HTTP(s) traffic, manipulate and edit web sessions, perform security testing, and customize the tool.
"After introducing Fiddler for OS X a few months ago, we focused on delivering the same for Linux. We are strong believers in the benefits of running Fiddler on the same system that generates/accepts the traffic being watched," wrote Tsviatko Yovtchev, leader developer for Fiddler, in a blog post.
Opera releases concept browser, "Opera Neon"
Opera released a new concept browser for Mac called Opera Neon, which aims to be the "future of web browsing," according to its website.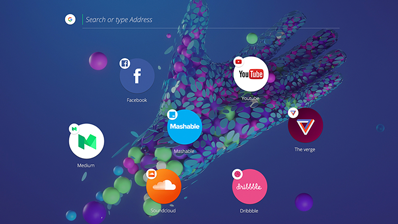 Some of the browser features include a new take on Speed Dial, visual tabs, and the "omnibox," which floats in when users start their browsing sessions. Opera Neon also fixes desktop clutter by bringing the computer's wallpaper into the browser. Another feature is the split-screen mode, where users can freely browse two web pages at once by dragging the tabs to the left or right panel.