The Apache Software Foundation has announced Apache Drill as a Top-Level Project.
According to the Foundation, Apache Drill is a schema-free SQL query engine for Hadoop and NoSQL. By removing the constraint of building and maintaining schemas before data can be analyzed, Drill users can run interactive ANSI SQL queries on complex or constantly evolving data, including JSON, Parquet and HBase, without worrying about schema definitions, according to the Foundation.
Drill entered the Apache Incubator in 2012, and it currently has code contributions from individual committers representing Cisco, Hortonworks, LinkedIn, MapR, Pentaho and others. According to the release, the Foundation sees Drill as a way to enable rapid application development, as well as to allow enterprise BI analysts to access Hadoop in a self-service fashion.
Google releases Dart 1.8
Google has announced the release of version 1.8 of its Dart Web development programming language. The 1.8 release includes a number of library improvements such as new RangeError properties and a new IndexError class, as well as experimental support for the Enum data type.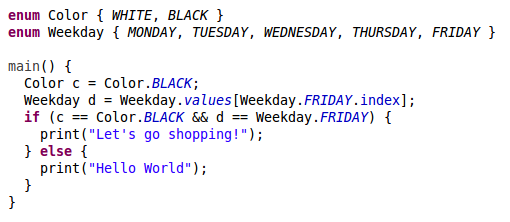 More information is available here.
IDC report: Windows Phone market share will double by 2018
Microsoft's Windows Phone mobile operating system is set for significant growth in global smartphone shipments, according to the "Worldwide Quarterly Mobile Phone Tracker" report from the International Data Corporation.
Total shipments are projected to increase from 1.3 to 1.9 billion by 2018, according to the IDC. And in that shift Windows Phone is projected to double its market share from 2.7% to 5.6%. This coincides with a slight drop in Android and iOS market share, along with an uptick in competing OSes such as OnePlus and Xiaomi, according to the IDC.
More information is available here.