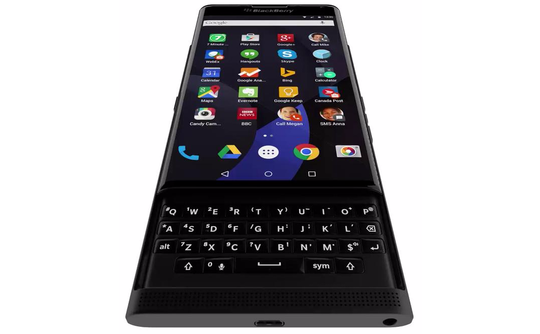 BlackBerry is toughening up the Priv's Android software to convince buyers that the Priv will be able to protect user privacy and be less susceptible to malware than other Android devices, according to an official BlackBerry blog.
BlackBerry has applied its security model to Android and added several features, including BlackBerry's Hardware Root of Trust (a manufacturing process that injects cryptographic keys into the device hardware); Verified Boot and Secure Bootchain (which use embedded keys to verify every layer of the device from hardware to OS to applications in order to make sure they haven't been tampered with); a Linux kernel with numerous patches to improve security; and more.
The Priv itself comes preloaded with the new BlackBerry DTEK application, another privacy feature. DTEK tells which apps access personal data and shows the security of the device as a whole. The goal of the features is to have a full Android ecosystem and mobile security, according to the blog.
Users downloading iOS 9.1 for middle finger emoji
There's a new bird emoji available with iOS 9.1 and it's not the kind that flies. The middle finger emoji is available with the latest Apple iOS 9.1 update.
For users, the rush to install iOS 9.1 is really for the new 150 emojis, including a taco, burrito, hotdog, and of course the middle finger. The update also brings bug and security fixes, minimizing risks from hackers, according to The Guardian.
HP to shutdown Helion cloud
HP has announced plans to shutdown its public cloud Helion by the end of January 2016.
"We will sunset our HP Helion Public Cloud offering on Jan. 31, 2016," wrote Bill Hilf, SVP and GM of HP Cloud, in a post. "As we have before, we will help our customers design, build and run the best cloud environments suited to their needs—based on their workloads and their business and industry requirements."
Hilf added that HP will continue to grow its partner ecosystem "and integrate with different cloud environments."
Xamarin acquires RoboVM
Xamarin has acquired cross-platform mobile development solution provider RoboVM. According to Xamarin, RoboVM is the only company in the industry that allows native Android and iOS development in Java.
"If Xamarin were to build a Java solution from scratch, it would look like RoboVM because they took the same native-first approach in their design," said Nat Friedman, CEO and cofounder of Xamarin. "If you love Java, you are going to love RoboVM for iOS and Android development."
Xamarin and RoboVM will operate independently in order to stay focused on their C# and Java users.