Google is responding to reports that the company has plans to bring its PC operating system, Chrome OS, to Android, and its answer is clear: Chrome OS is not going anywhere.
"Over the last few days, there's been some confusion about the future of Chrome OS and Chromebooks based on speculation that Chrome OS will be folded into Android," wrote Hiroshi Lockheimer, senior vice president of Android, Chrome OS and Chromecast for Google, in a blog post. "While we've been working on ways to bring together the best of both operating systems, there's no plan to phase out Chrome OS."
The company is working on redefining Chrome OS and the different forms it can take, as well as bringing more Android apps to Chromebooks. Chrome OS users can expect a new media player, visual refresh based on Material Design, enhanced performance, and improved security.
Raspberry Pi Foundation teams up with Code Club
The Raspberry Pi Foundation and Code Club wants to get more young people into programming and digital making, and to do so the two organizations have joined together.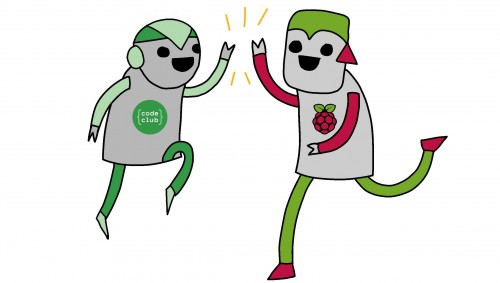 "In many ways, the decision to join forces was an obvious step," wrote Philip Colligan, CEO of the Raspberry Pi Foundation. "We share a common mission and values, we hugely respect each other's work, and there are clear benefits from combining our capabilities, particularly if we want to have impact at a serious scale."
As part of the partnership, Code Club will become a subsidiary of the Raspberry Pi Foundation, and will work to get kids involved in supporting its community.
Mozilla announces new developer tools for Firefox
Mozilla is celebrating its one-year anniversary of the Firefox Developer Edition with some new tools and improvements for developers.
The company has announced new tools that assist in creating animations. Others include CSS filter tools, new tools for fine-tuning layout, a new memory tool to help front-end engineers understand how pages allocate and retain memory, and a WebSocket debugging API.
"As the Web becomes a more dynamic, interactive and mobile experience, visual designers are more than ever experimenting with animation—and the latest Firefox Developer Edition has tools to make working with animations faster and easier," wrote Dave Camp, director of engineering for Firefox at Mozilla, and Dan Callahan, senior engineer for Mozilla, in a blog post.
Bugsnag relaunches with new suite
Since he first launched Bugsnag in 2013, James Smith, cofounder and CEO, said that the all-new Bugsnag is the biggest launch he and his company have ever done.
The company has launched a suite loaded with new features. Data mining and visual analysis were added to will allow developers to filter through large amounts of data and information. Triage tools will help prioritize bugs so developers know which ones to tackle first. Bugsnag also has a workflow tools feature, where an "Error Status Menu" gives insight into what actions are taken against errors in the dashboard.
Smith said that with the new Bugsnag, the company wants developers to reduce the amount of time spent finding and fixing bugs so they can work on software that is delivering value to customers.