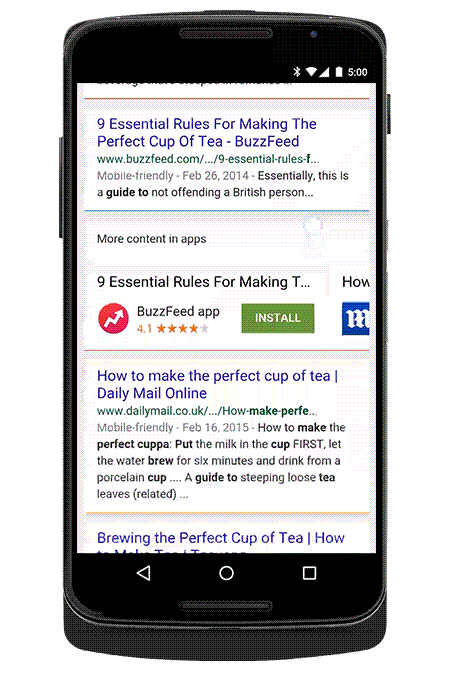 Google is making it easier for people to find applications with App Indexing. App Indexing already provides users with a way to interact with an installed Android app, but starting this week, people searching on Google can discover other apps even if they haven't installed them.
In addition, Google will be using App Indexing as a ranking signal, regardless if a user has certain apps installed or not, according to Lawrence Chang, product manager at Google.
"We hope that Search will now help you acquire new users, as well as re-engage your existing ones," he wrote in a blog post.
Microsoft shut down MS Open Tech
Three years after founding MS Open Tech as a startup subsidiary to promote the company's open-source contributions, Microsoft is shuttering the standalone organization and announced it will "rejoin Microsoft."
According to a blog post from MS Open Tech president Jean Paoli, the organization has "reached its key goals" and will rejoin Microsoft much more committed to open source as a whole. MS Open Tech members will populate a new Microsoft Open Technology Programs Office to promote open advocacy, and it will provide tools and services to "help Microsoft teams and engineers engage directly with open-source communities, create successful Microsoft open-source projects, and streamline the process of accepting community contributions into Microsoft open-source projects," he stated.