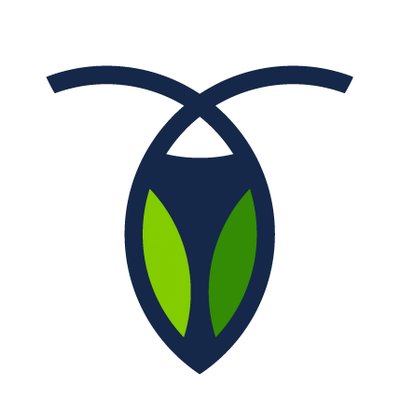 The SQL database for building global cloud services announced the release of CockroachDB 1.1. The release focuses on three main areas: "seamless migration from legacy databases, simplified cluster management, and improved performance in real-world environments," according to the team in a post.
The new version will have improvements on migrating data and apps to CockroachDB from RDBMS and NoSQL.  It will also provide visibility and control of cluster activity in real-time. And features performance improvements for cloud environments. According to Cockroach Labs, restoring a database is now 17 times faster than it was in the previous release. 
"CockroachDB 1.1 is the next step in a long journey to transforming the way the world works with data," the team wrote.
Google announces Grow with Google initiative
Google has announced they will be offering a new scholarships to students and grants to nonprofits as part of their "Grow with Google" initiative. They are teaming up with Udacity to provide 50,000 scholarships to students looking to enter the workforce as Android or mobile web developers. About 25,000 of the available scholarships will be offered to students with no development experience. The top 5,000 students at the end of this challenge will receive a full scholarship to one of four Nanodegree programs in Android or web development.
Google also announced $1 billion in Google.org grants to nonprofits over the next five years. The goal is to use those funds to train workers for jobs in a workforce that has been shifting to be more technology oriented. They have launched an online hub as part of the Grow with Google initiative where workers can find training and certifications. They are also trying to create programs that make IT a more accessible field to get into. They will be teaming up with libraries and community organizations across the country on their Grow with Google tour to host events that will provide training and career advice.
Steve Wozniak launches digital institute to prepare the next generation of tech workers
Apple co-founder Steve Wozniak announced today that he is starting his own digital institute to get the next generation of tech workers into the workforce. Woz U launched online today in Arizona, but they have plans to add physical campuses in over 30 cities around the world. They have created an app that will match people with the career path best suited for their skills. Their current program is in training support specialists and developers, but they will be adding programs centered around data science, mobile applications, and cybersecurity. Woz U will also provide school districts with STEAM programs to get kids interested in tech at a young age.
"Our goal is to educate and train people in employable digital skills without putting them into years of debt," said Wozniak. "People often are afraid to choose a technology-based career because they think they can't do it. I know they can, and I want to show them how."
New pi-top is announced
A new version of pi-top has been announced, which is a modular laptop powered by a Raspberry Pi 3. The new pi-top features a sliding keyboard, large trackpad, 14" display, and boasts 8-10 hours of battery life. The sliding keyboard allows for easy access to the inside of the pi-top, allowing students to easily add and remove components. The pi-topOS is based off of Raspbian and has office apps such as LibreOffice. The pi-top comes with an Inventor's Kit that includes 20 parts and instructions for projects.
"pi-top's mission is to provide powerful, inspiring products that bring science, technology, engineering, arts and mathematics to life," said Jesse Lozano, CEO of pi-top. "Our newest-generation of modular laptops helps achieve that goal. Now, anyone from young musicians to scientists to software developers to inventors can explore and create wonderful new projects using the pi-top laptop. We're offering learning beyond the screen and keyboard, enabling wider exploration of computer science and basic electronics, ensuring that young learners have the opportunity to be inspired by a world of STEAM-based learning."