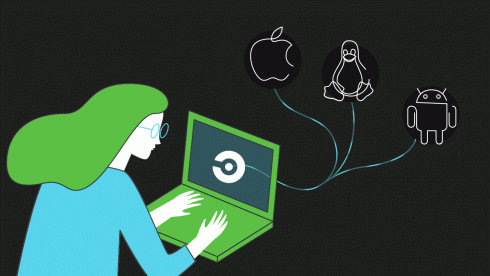 CircleCI announced that it is now available for building applications on iOS, macOS, tvOS, and watchOS. Teams can now access workflows to customize app delivery pipelines; build for Apple, Android, and Linux using just one configuration file, and have control over their Xcode versions, according to the company. 
"CircleCI 2.0 is built for teams looking to get fast feedback on their changes: as soon as a pull request is completed, the latest version of the app will automatically deploy to Test Flight. This makes it easy to update and test your app across iPhones, Apple Watches, Macs, and Apple TV all at once," Kunal Jain, product manager at CircleCI, wrote in a post.
Google announces availability of Cloud Spanner Multi-Region configurations
Google has announced the availability of Cloud Spanner Multi-Region configurations. The new feature will be able to read and write data globally with minimal latency. It also adds the ability for a database to survive when there is a regional failure, for those running a Multi-Region instance, according to Google. In addition, it promises a 99.999 percent availability SLA, which equates to less than five minutes of downtime per year.
"Cloud Spanner is the first and only enterprise-grade, globally distributed and strongly consistent database service built specifically for the cloud that combines the benefits and familiarity of relational database semantics with non-relational scale and performance," wrote Deepti Srivastava, product manager of Cloud Spanner, in a blog post. "It now supports a wider range of application workloads, from a single node in a single region to massive instances that span regions and continents. At any scale, Cloud Spanner behaves the same, delivering a single database experience."
Progress OpenEdge PdM Integration Kit is announced
Progress announced the Progress OpenEdge PdM Integration Kit, which will allow customers to integrate capabilities of the Progress DataRPM platform with OpenEdge enterprise applications. This will enable users to predict and possibly prevent failures before they occur, the company explained.
"The release of the PdM Integration Kit is a major milestone stemming from the acquisition of DataRPM. The PdM Integration Kit will bring immediate value to OpenEdge customers and partners," said John Ainsworth, SVP of core products at Progress. "The success of our OpenEdge customers and partners is central to our business and we continue to invest in the right leading-edge technologies to help them succeed with Progress today and into the future."
CollabNet announces latest release of TeamForge
CollabNet has announced the latest release of TeamForge. TeamForge is a platform that allows software developers to collaborate. The new release includes updates to security management, better high-availability, and improvements that enhance usability.
"More and more companies and industries find themselves in the business of software development and delivery," said Flint Brenton, CEO at CollabNet. "TeamForge enables enterprises to compete in this highly competitive software-enabled world by delivering applications quickly on a global scale. This latest release demonstrates CollabNet's continued commitment to evolve TeamForge to meet the needs of our customers and the market."