Nokia enters post-device future with Nokia Z Android Launcher
The Nokia Z Android Launcher, a home screen replacement for Android phones that learns and evolves based on usage patterns, has released its first major update and opened its pre-beta to download and test the launcher.
Developed by the Nokia Technologies Group, a separate entity from the Devices and Services business acquired by Microsoft, the Nokia Z launcher is the first new project in Nokia's post-smartphone era. In addition to already-existing features such as simple app layout and MyScript handwriting recognition, the new version adds improved HTC One and Moto X support, drag-and-drop favorites, WiFi SSID algorithm incorporation, and more.
You can read more about the Android launcher's new features and pre-beta release in the official Nokia Z blog posts. – Rob Marvin
Microsoft announces Windows Phone 8.1 update and Chinese Cortana
Microsoft has announced the first major update to Windows Phone 8.1, set for release next week.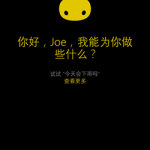 In a blog post, Windows Phone VP Joe Belfiore detailed the new features and additions to 8.1, including new versions of the Cortana personal assistant in China and the U.K. with new natural language scenarios, snooze times for reminders, and "personality improvements." Other new Windows Phone 8.1 features include live folders on the Start screen, an updated Xbox music app, multiple SMS selection, and smart case support.
More information can be found on Belfiore's blog. – Rob Marvin