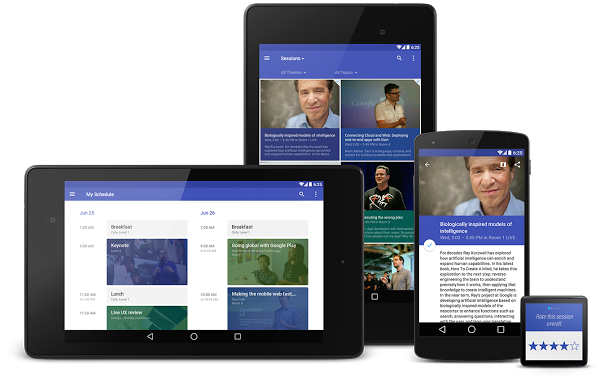 Google releases Google I/O 2014 app source code
Google's source code of its 2014 version of the Google I/O app is now available on GitHub.
"If one of the goals of the app is to be useful to conference attendees, the other primary goal is to serve as a practical example of best practices for Android app design and development," wrote Bruno Oliveira, tech lead of the I/O app project, on the Android developers blog.
The source code is meant to show developers how to implement a variety of features useful for most Android apps, and how to integrate several Google products and services. – Christina Mulligan
Facebook releases official PHP specification
The first official PHP specification is officially out in the open.
HHVM (Facebook's HipHop Virtual Machine) technical writer Joel Marcey announced the released PHP spec in a blog post along with PHP core developer Sara Golemon's announcement. The initial draft of the specification is in Markdown language, and the HHVM team is currently fixing bugs and looking for feedback from developers.
The full open-source PHP specification is viewable on GitHub and as a Git repository. – Rob Marvin
Google building custom Android fork for Project Ara
To complement its upcoming customizable smartphone, Google is developing a custom version of Android to power its modular Project Ara devices.