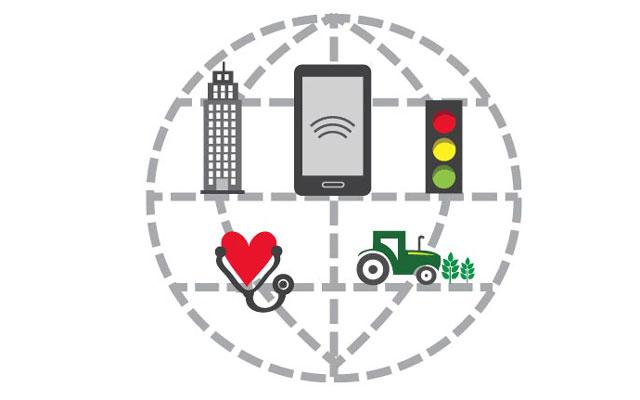 Verizon is focusing on the Internet of Things in its next venture. The company announced a global strategy to make developing IoT solutions simpler, and to accelerate market adoption.
"Continued innovation in smart cities, connected cars and wearables demonstrates that IoT is the future for how we will live and work," said Mike Lanman, senior vice president of enterprise products at Verizon. "Despite the exciting potential, IoT is still too complex, too fragmented, too expensive to connect and too hard to scale."
As part of its strategy, Verizon is launching ThingSpace, an IoT platform for developers; a new dedicated network core and connectivity options; and three new end-to-end smart cities solutions: Intelligent Video, Intelligent Lighting and Intelligent Traffic Management.
Microsoft officially launches Arrow Launcher for Android
Arrow Launcher is officially available in the Google Play store. Arrow is a Microsoft Garage project that is designed to provide a customization experience on Android.
"Arrow makes it easy to find, launch and get back to your favorite apps, keep in touch with friends, and stay on top of the important things in your life," according to the store's description. "Arrow learns from you—the more you use it, the better it gets. It does the heavy lifting so you can spend less time managing preferences, and more time enjoying your phone."
Arrow features page management, widgets, a customizable dock, custom wallpapers, and third-party icon pack support, and it helps improve battery life.
Typesafe adds commercial support for Apache Spark
Typesafe is adding full life-cycle support for the Big Data processing engine Apache Spark. According to the company, this is one of its latest efforts to support enterprises building fast data pipelines.
"Being successful in any Spark project, whether it's architecture, code reviews, best practices or production support, calls for the best expertise in the world," said Jamie Allen, senior director of global services at Typesafe. "Typesafe can help you build a truly reactive Big Data solution, so you have confidence you are designing, building and deploying things the right way and taking advantage of the full capabilities of Spark and related technologies."