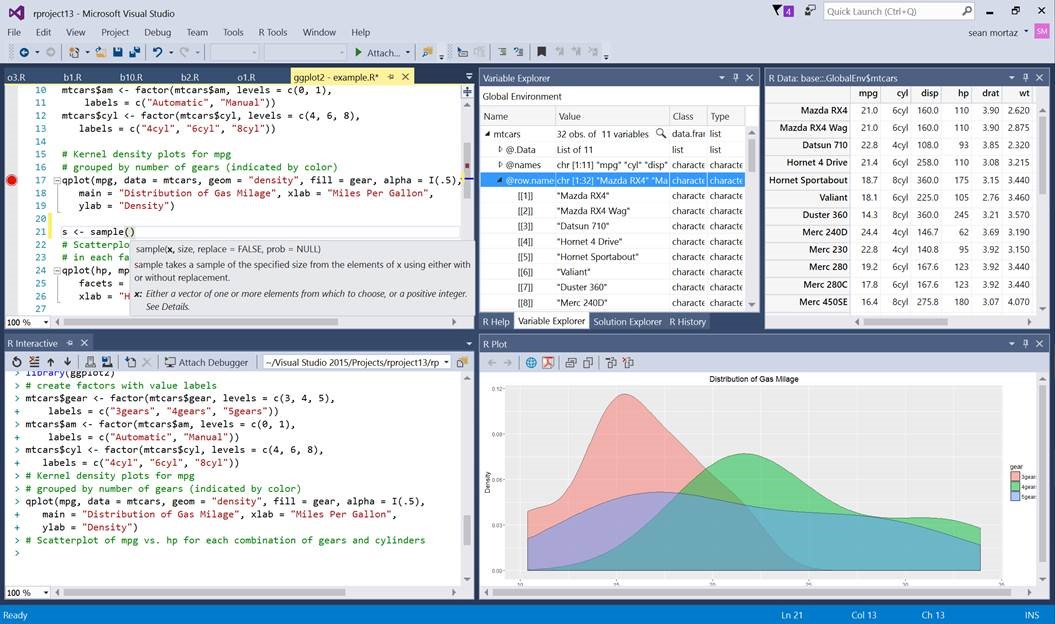 Microsoft is expanding its developer toolbox. The company announced R Tools for Visual Studio and Visual Studio Tools for Apache Cordova Update 7.
R Tools for Visual Studio is being released as a public preview for developers. According to the company, R is one of the most popular statistical and data analysis languages in use, and bringing it to Visual Studio will give developers the power of R in a free and open-source plug-in, the company said in the announcement.
(Related: Microsoft joins Eclipse)
"I am delighted to announce that Visual Studio now speaks another language," wrote Shahrokh Mortazavi, partner director of program management in the data group at Microsoft, in a blog post. "When combined with Visual Studio Community Edition, you get a multilingual IDE that is perpetually free (for small teams)."
The preview release features a complete editing experience for R scripts and functions; IntelliSense; an R interactive window; a history window; a variable explorer; plotting; debugging; R markdown; Git extensions; documentation; and a polyglot IDE.
Other features such as a package manager GUI, and Visual Studio Code will be provided in future updates.
In addition, Microsoft's Visual Studio Tools for Apache Cordova is being updated with new features and bug fixes.
Apache Cordova Update 7 features improved error reporting, the ability to create new projects using the latest version by default, new ionic projects for blank, tabs and side menu templates, and updated project templates.
More information is available here.