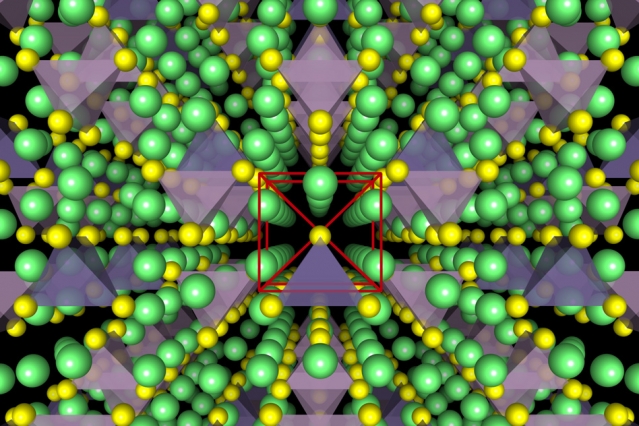 It happens all the time. You are out somewhere and your phone dies, or you are working on your laptop and it runs out of battery. To solve this problem, researchers from MIT and Samsung are working on a way for batteries to last forever.
The researchers are developing a new approach to batteries, focusing on their electrolyte component. The idea is if they use solid electrolyte instead of liquid electrolyte, which is common in today's rechargeable batteries, the device's lifetime and safety can be greatly improved.
According to researchers, solid-state electrolytes could last through "hundreds of thousands of cycles."
Microsoft and Mesosphere to bring Mesos to Windows Server
Microsoft and Mesosphere are teaming up to bring Mesos' container orchestration of Windows Server.
"While this is still a technical proof-of-concept, it opens possibilities by giving organizations a way to combine both Windows Server and Linux machines into a single pool of resources in their data center or cloud," the Microsoft Server and Cloud Platform Team wrote in a blog post.
According to Microsoft, the Mesos on Windows Server code will be made freely available to the open-source community to help improve and evolve the companies' efforts.
Databricks previews Apache Spark 1.5
Databricks has announced that a preview of Apache Spark 1.5 is now available.
"Given the fast-paced development of Spark, we feel it is important to enable our users to leverage the new development and features as soon as possible," wrote Databricks' cofounder Reynold Xin and software engineer Michael Armbrust in a blog post.
Spark 1.5 features Project Tungsten, new machine learning algorithms, improved support for the R programming language, and improved instrumentation and reporting of memory usage.
The team expects the upcoming release will be ready in the next couple of weeks.
Linux Foundation announces new workgroup
The Linux Foundation has created a new workgroup to develop a de facto standard for tracing, monitoring and diagnostics for Linux. The DiaMon workgroup will work with developers and users to increase interoperability among tools, and to improve the performance of Linux. Founding members of the workgroup include EfficiOS, Freescale, Google, Harman, Hitachi, Huawei, IBM, Intel, Netflix, Qualcomm, Red Hat, SUSE and Wind River.
"We hope that Linux Foundation workgroups can give the community a neutral place to advance Linux and collaborative technologies. The DiaMon workgroup is a perfect example of this by bringing community members together to advance work on an important area for Linux today and into the future. It is this collaborative work that sustains Linux's success," said Jim Zemlin, executive director of the Linux Foundation.