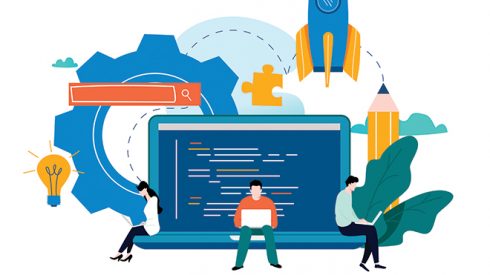 Megan Brooks, Director of Marketing at Accusoft
For over 25 years Accusoft has provided software components – built by developers, for developers. Our APIs shorten development cycles by providing complex image and document processing functionality.
Our developer-centric approach makes integration of our solutions easy and seamless.  We offer a robust and comprehensive set of documentation that is updated with each product release and we regularly add new features that enhance and future-proof your application.
In addition to our documentation, we have a team of software engineers who provide customer support before, during, and after a product is purchased. This means that when a developer contacts our support team they are working with an engineer who is not only familiar with the product but also writes code and has helped hundreds of customers to implement Accusoft solutions. This benefit helps you manage your product lifecycle and shortens and simplifies the proof of concept phase.
Our products solve mission-critical business problems related to document security, document capture, forms processing, document imaging and much more.  We are a trusted partner in a variety of industries including financial, insurance, government, legal, medical, and education.
With the power of Accusoft handling image and document processing inside your applications, you can rest assured that you have a trusted partner that will elevate and support your development projects.
David Codelli, Director of Product Marketing at Red Hat
Red Hat's API technology, comprised of the core Fuse, 3scale API Management, and Openshift Container Platform, delivers the full spectrum of features for implementing an internal or external (or both) API program.  With Red Hat Fuse, developers can rapidly build services either by orchestrating existing services or creating new ones, using a graphical canvas in either case. Next, developers can deploy those services to multiple destinations using proper DevOps pipelines and run them with the most advanced container management technology on the planet, using Red Hat Openshift.  Finally, with Red Hat 3scale API Management, users can publish the services to a portal, and establish all of the essential API governance aspects: security, authorization, rate limiting, monetization, and analytics.
What really distinguishes Red Hat's products is the support for cloud-native development by agile teams.  Every artifact of these components, including code, connectivity, and policy can be deployed as containers in the agile developers' native process.  This cloud nativity means that agile teams can include API management components with their development artifacts in DevOps pipelines, and deploy those components as containers managed by Red Hat's Kubernetes implementation, Openshift.
With Red Hat, agile teams across the enterprise have access to integration tools as well as the APIs of their peers.  This access frees the team from the traditional bottleneck of an ESB managed by an integration competency center, giving them the agility they need to innovate.
For more API Development related information, visit the SD Times API Topic Page