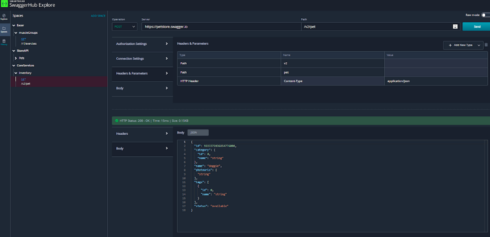 SmartBear, provider of software development and visibility tools, today introduced the new SwaggerHub Explore in order to provide developers with instant access to RESTful and Apache Kafka endpoints.  
SwaggerHub Explore is a part of the SmartBear API Developer Lifecycle platform and an integrated part of SwaggerHub that enables developers to learn more about API behaviors, allowing them to cut back on time and effort during the integration process.
This release brings developers a free API exploration tool that allows them to speed up the development lifecycle by offering the ability to visualize API data in one place as well as evaluate functionality prior to investing time in API integration. 
According to SmartBear, this is a major developer challenge that SwaggerHub Explore is intended to fix while also speeding up the development of high-quality software with limited resources.
"SwaggerHub Explore is a developer-centric tool that brings new innovation to the SmartBear API lifecycle portfolio of solutions," said Sean Butler, vice president of product management at SmartBear. "Developers can now gain increased visibility into API endpoints while better understanding their functionality. SmartBear continues delivering confidence behind developers' code with SwaggerHub Explore." 
To learn more, visit the website.