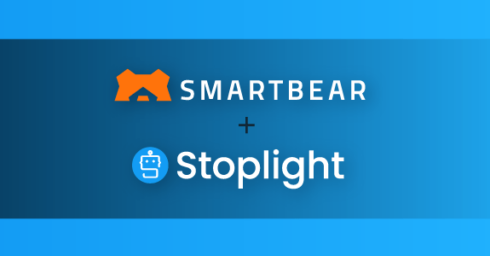 The testing company SmartBear has announced it is acquiring an API company called Stoplight. By adding Stoplight's API governance, mocking, and no-code editing capabilities into the SmartBear portfolio, SmartBear will be able to provide its customers with a comprehensive API development platform. 
Stoplight's open-source catalog of Prism, Spectral, and Elements will also join up with SmartBear's open-source projects: Swagger, SoapUI, and Pact. According to SmartBear, these communities are made up of tens of millions of developers in total. 
SmartBear believes this acquisition will help it achieve its goal to build a developer-centric platform. Recent moves towards this goal have included integrating PactFlow into API design workflows, adding support for AsyncAPI and OAS 3.1, and adding two new tools: Explore and Portal. 
SmartBear's timeline for the acquisition is that it will start to incorporate Stoplight features in the first half of 2024. Stoplight customers will retain ongoing access to their platform as well, and will benefit from new features being added.
"With the addition of Stoplight, SmartBear accelerates its commitment to investing in API capabilities where developers need it most to help them develop high quality, complex software at scale," said Dan Faulkner, chief product officer at SmartBear. "We are delighted to join forces with Stoplight's team to deliver the best of our industry-leading capabilities in a unified way. As one of the largest supporters of API open source communities, we also welcome Stoplight's OS communities and look forward to growing in strength and numbers."
Stoplight's CEO Harrison Yeager added: "We are thrilled to join forces with SmartBear and embark on this exciting journey together. This powerful combination will accelerate the enhancement of products, support, and resources that will elevate developer and API experiences. Our shared vision and collective expertise will enable us to deliver even greater value to the market and our trusted customers. Together, we are poised to set new standards in API lifecycle management and drive innovation for development teams worldwide."