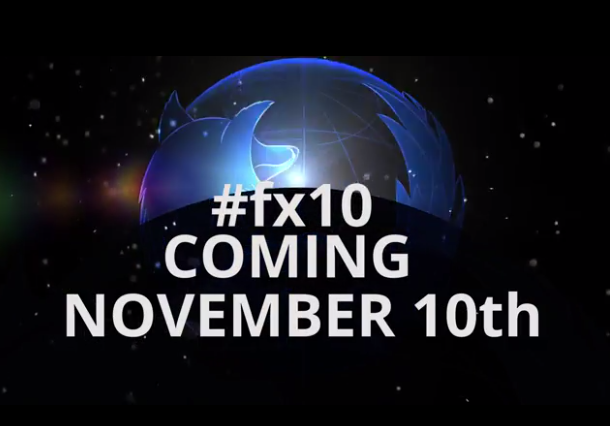 Mozilla is creating a developer-dedicated browser.
In a vague announcement on The Mozilla Blog, the company teased how it has unleashed the developer tools team on the entire browser to "rethink how Firefox can debug the whole Web."
"We've redesigned the browser by looking at it through a completely new filter to put developers' interests first," the blog stated. "It's built by developers for developers so you can debug the whole Web, allowing you to more easily build awesome Web experiences. It also integrates some powerful new tools like WebIDE and the Firefox Tools Adapter."
More information on Mozilla's developer browser will be released on Nov. 10, according to the company.
Windows 8 cracks 15% desktop market share
Windows 8 and 8.1 finally hold more than 15% of the desktop market share, according to a new report from NetMarketShare.
According to the desktop market breakdown, Windows 7 still holds the majority at 53.05%, with Windows 8 and 8.1 comprising a 16.80% share and Windows XP falling below 20% for the first time with a 17.18% share. Mac OS X sits at 3.66%.
The report also broke down browser market share. In correlation with the desktop numbers, Internet Explorer 11 is currently the most used Web browser with a 24.05% market share, along with a combined 32.08% for IE 8 through 10. Chrome and Firefox lag behind, with 13.05% and 7.61% market share respectively.
APITools announces APItools Middleware Contest
API service provider APITools has announced it is now accepting submissions for the APItools Middleware Contest.
The contest encourages developers to simplify API integration through the use of middleware, and contestants can submit middleware in the following three categories:
Absolute Winner: Make Using APIs More Awesome (Prize: $1,000) — The best middleware based on importance and popularity of problems solved, quality of code, simplicity of solution, and creativity.
Make API of Your Choice More Awesome (Prize: $250 Amazon Gift Card) — The best middleware based on importance and popularity of problems solved and quality of code for a specific API.
Middleware App Combination (Prize: $250 Amazon Gift Card) — The best middleware that combines two or more APIs that solves a real problem.
Submissions can win in multiple categories.
The contest runs from Nov. 3 through Nov. 30. More information is available here.