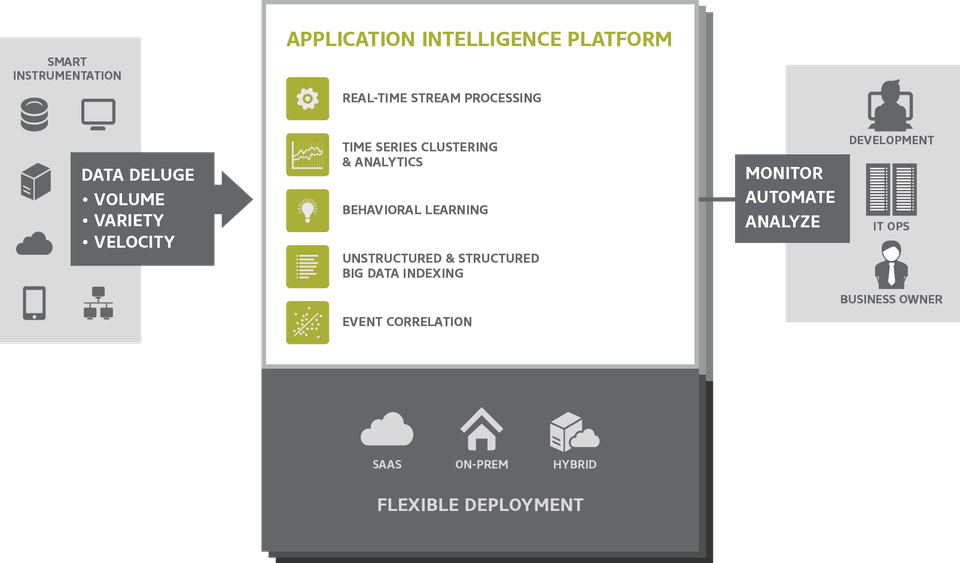 AppDynamics has announced its Winter '16 release, including what it called a significant upgrade to its Application Intelligence Platform for managing, monitoring and analyzing business-customer transactions.
"Software is critical to business. You need to manage the experience and performance of the application," said Kalyan Ramanathan, vice president of product marketing for AppDynamics.
The platform update looks at four key areas, he said: better intelligence and insight into a user's digital journey; more application performance monitoring; the general availability of a server-monitoring product that looks at C and C++ applications; and richer application analytics.
(Related: BI news out of MongoDB)
"Most applications today have four or more steps in a session," Ramanathan said. "There's the login, search, add to shopping cart, and checkout. We now have the ability to understand the end-to-end session, and we can use that to help enhance the customer experience."
Understanding performance metrics during each step of the session relates to conversion dynamics, Ramanathan continued. "We can see at what steps people fall out, and then optimize the funnel so users engage more."
New in the winter release is the ability for the first time to connect user steps into a logical session for browser and mobile apps, he said. Also new is synthetic monitoring to track Web application performance.
"We can robotically set up jobs to mimic end users to collect performance data. We can emulate a complex set of steps to proactively find problems before the end users get access. It's the 'canary in a coal mine' use case," said Ramanathan.
A new feature called Unified Monitoring provides app-centric server monitoring from within the application or business transaction, giving the ability to drill down into the server supporting the application. "You can quickly ID the server for related issues," Ramanathan said. "The infrastructure sometimes is the root cause of the problem."
Finally, he announced the general availability of a C++ application-monitoring solution. "Companies have a lot of legacy apps and high-performance apps written in C++," he said. "We now offer a C++ SDK to monitor C++ apps."
The goal of the winter release is to "connect the dots from performance metrics to business metrics," said Mike Anand, product marketing director for AppDynamics. "A poor user experience costs the opportunity for digital transformation. Organizations want a single view of performance data and business data."
Anand said AppDynamics will offer more data sources in its platform to provide a "single pane of glass" for insights. With an advanced SQL-based query language in the platform, customers can "do searches to find granular insights into performance and business outcomes," he said. Noting the correlation between transactions and logs, Anand said users "can take the GUID from a transaction into the logs to get an end-to-end view of transactions and logs."
New widgets added to the platform will enable organizations to do ad hoc analysis (such as with multiple X and Y points), as well as a new funnel widget tracks drop-offs during the transaction process, he said.
Finally, role-based access control to data is introduced in the release, by job function and data type, via single sign-on or SAML.
The products included in the Winter '16 release will be generally available around the middle of January, Ramanathan said.