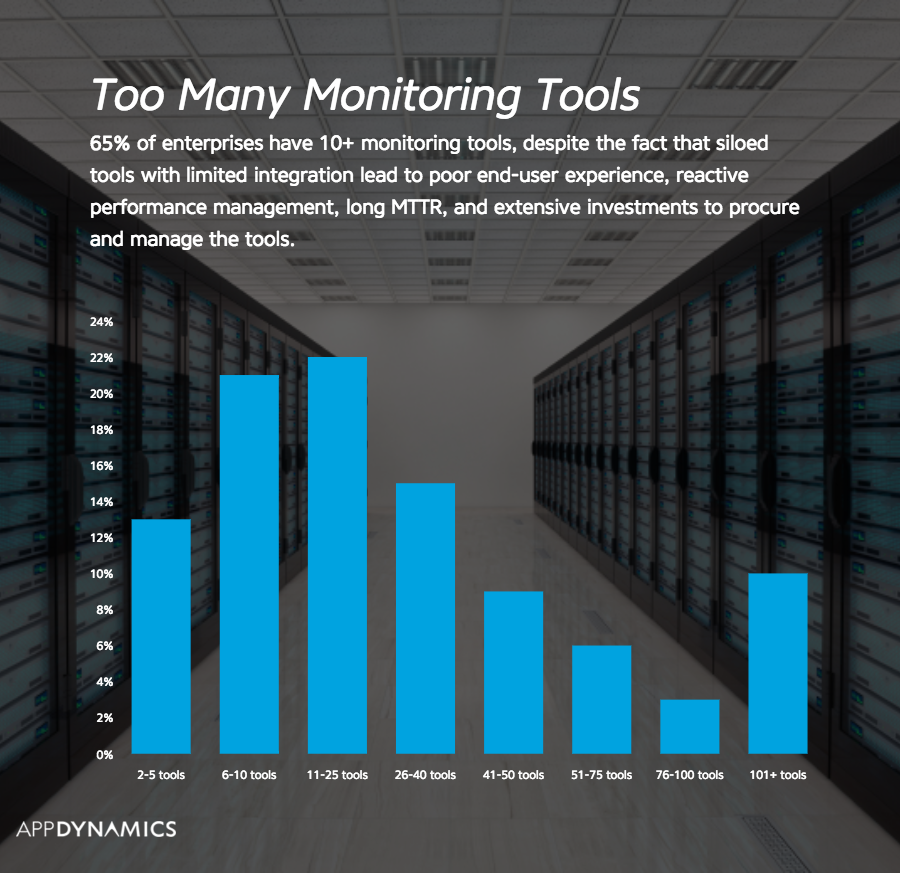 Enterprise are having difficulty finding the right tools to manage application performance, which is resulting in too many siloed and shelved monitoring tools, according to a recent report. Enterprise Management Associates (EMA) conducted a survey on APM tools, revealing that 65% of respondents own more than 10 commercial monitoring solutions, and only about 50% of those tools are being actively used.
"Most enterprises have far more tools than they actually use, and these are not cheap tools," said Julie Craig, research director of application management at EMA. "Basically any of these tools that you buy are going to be multiple thousands of dollars, so if I have 20 tools in place, and I am only using 10, that could very well be a waste of $500,000."
(Related: Five rules for software management)
To address this problem, Craig said there needs to be a single monitoring solution in place to eliminate the complexity of APM tools, removing the necessity of multiple products, and providing insight into what is happening in various core components.
"In the past it has been complex and expensive to roll out APM tools because essentially it required the installation of multiple products monitoring specific aspects of your IT ecosystem, and then a central product to pull it all together," Craig said. "One of the key features respondents said they were looking for was a unified monitoring experience that provided visibility into both the underlying infrastructure and the application in one product."
Other findings of the report revealed that calls from users are the second most-frequent way IT organizations find out about application-related problems; it takes extensive hours and people to solve a single application problem; and 75% cited flexible deployment options as an important factor in choosing an APM solution.
The full report is available here.