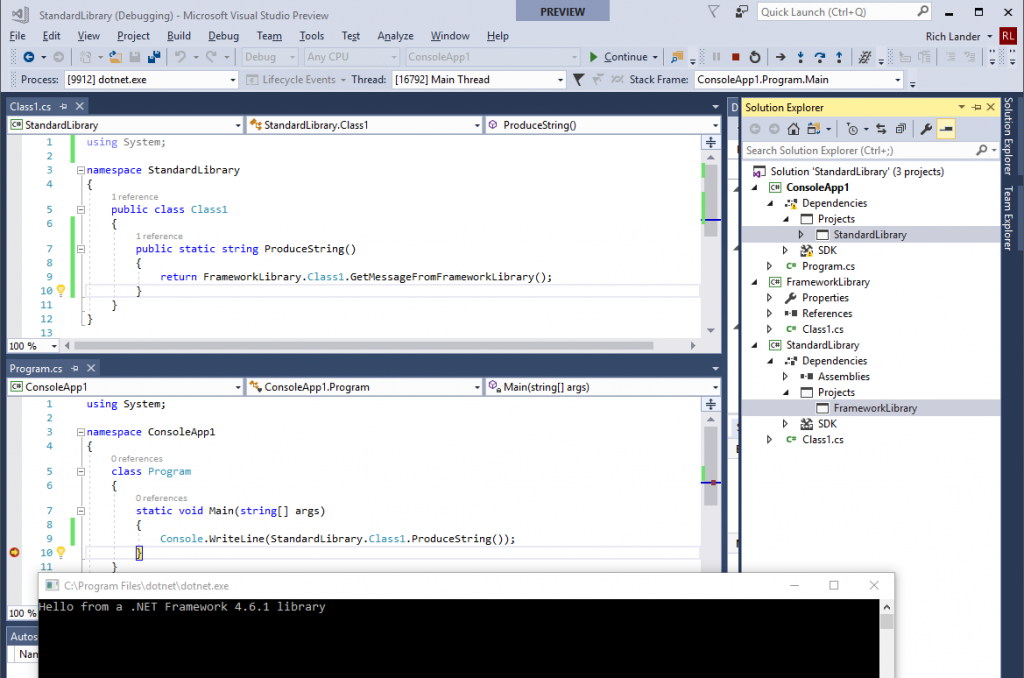 The latest preview of Microsoft's .NET Core 2.0 and SDK 2.0 release are now available for download and testing. .NET Core is Microsoft's modular platform for web apps and services, and it supports Windows, Linux and Mac.
"Today, we are announcing .NET Core 2.0 Preview 2. We have made improvements that we want to share and that we would love to get your feedback on. You can develop .NET Core 2.0 apps with Visual Studio 2017 Preview 15.3, Visual Studio for Mac or VS Code," Rich Lander, program manager at Microsoft, wrote in a post.
The preview release is now available with Azure App Service, moves Docker images to Debian Stretch, supports SUSE Linux Enterprise Server and macOS High Sierra, provides quality and performance improvements, includes reference .NET Framework libraries from .NET Standard, and .NET Standard NuGet Packages no longer have required dependencies. In addition, the 2.0 preview addresses all of Preview 1's issues.
In addition, ASP.NET Core 2.0 Preview 2 is also being released this week. This release leverages improvements from .NET Core 2.0 and Visual Studio 2017. Features include: SPA templates, a ASP.NET Core and .NET Framework work template option in VS 2017, Kestrel improvements, Razor support for C# 7.1, and enhanced HTTP header support.

Developers can learn more through Microsoft's recently released .NET Application Architecture Guidance. The guide provides practical advice, best practices and sample apps.