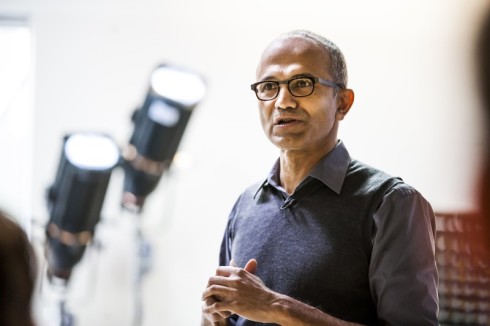 All major versions of Windows to merge into one
Microsoft CEO Satya Nadella has confirmed that the company has plans to unify all major versions of Windows into one operating system, according to Business Insider.
"This means one operating system that covers all screen sizes," Nadella said to analysts on the quarterly conference call, according to Business Insider. "We will streamline the next version of Windows from three operating systems into one single converged operating system for screens of all sizes."
According to Nadella, this move will allow developers to create universal Windows apps that run on all devices running the OS. Microsoft will continue to still sell different editions of its OS, but he said they will be more alike than different. – Christina Mulligan
Mozilla releases Firefox 31
Mozilla's latest version of its Firefox browser comes with a variety of new features focused on developers and HTML5 game developers.
"As an HTML5 developer, you will have no shortage of tools at your disposal. In the Mozilla community, we have been hard at work expanding the features that Firefox Developer Tools provide," the company wrote on its developers blog.
Features include JavaScript debugger, canvas debugger, sharder editor, Web audio editor, style editor, page inspector, scratchpad, profiler, network monitor, and a Web console. Also, all devtool bugs have been fixed.
More information about Firefox 31 developer tools is available here. – Christina Mulligan
EFF releases plug-in to stop unwanted tracking
The Electronic Frontier Foundation (EFF) has recently announced the beta release of Privacy Badger, its browser extension for Chrome and Firefox that blocks online advertising and other embedded content that tracks users without their permission.
"Widgets that say 'Like this page on Facebook' or 'Tweet this' often allow those companies to see what Web pages you are visiting, even if you never click the widget's button," said Peter Eckersley, technology projects director for the EFF. "The Privacy Badger alpha would detect that, and block those widgets outright. But now Privacy Badger's beta version has gotten smarter: It can block the tracking while still giving you the option to see and click on those buttons if you so choose." – Christina Mulligan
AppDynamics closes $120 million in growth funding
AppDynamics has secured US$120 million in funding, bringing their total capital raised to over $200 million.
The company plans on using the money to continue expanding its Application Intelligence Platform marketing, and eventually plans to develop new ways to remediate errors in the system.
"This funding comes at a pivotal time in the growth of AppDynamics," said Jyoti Bansal, founder of AppDynamics, on the company's blog. "While we will always maintain the zeitgeist of a startup company, we are no longer the new kids on the block and our customer-centric culture is at the heart of everything we do."
This financing was led by new investors Battery Ventures, ClearBridge Investments, and Sands Capital, and by existing investors Greylock Partners, Lightspeed Venture Partners, Kleiner Perkins Caufield & Byers, and Institutional Venture Partners. –Christina Mulligan