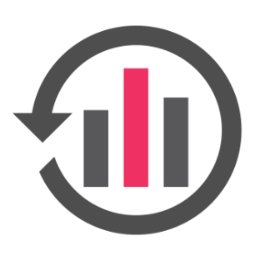 Cisco has announced their intent to acquire Perspica in an effort to support and accelerate their AppDynamics vision, which Cisco purchased earlier this year. The company hopes that the addition of Perspica will allow customers to take advantage of more machine learning capabilities in order to analyze large amounts of data.
"With the addition of Perspica to our AppDynamics capabilities, customers will be able to further take advantage of machine learning capabilities to analyze large amounts of application-related data, in real time and with business context, including when an application is deployed in a company's public, private and multiple cloud environments. Together, AppDynamics and Perspica can provide enterprises with a way to filter crucial signals from the noise and drive their growth based on the digital streaming insights of their businesses," Rob Salvagno, vice president of corporate business development for Cisco, wrote in a post.
Google announces new ways to use the Data Loss Prevention API
Google has announced new ways to use their Data Loss Prevention (DLP) API, which went into beta in March. The DLP API allows users to quickly find and protect more than 50 types of sensitive data including credit card numbers, names, and national ID numbers.
The company has added de-identification tools to remove identifying information from a dataset and make it difficult to associate the remaining data with an individual. Other new ways of protecting data include redaction, masking, and tokenization.
These new methods will allow customers to work with sensitive data while reducing the risk of that data being revealed as a result, according to Google. DLP API offers native support and scale for scanning large datasets in Google Cloud Storage, Datastore, and BigQuery.
Google announces updates to Google Play and Google Play Console
Google has announced new updates to Google Play and the Play Console. Updates to Google Play include a revamped Editors' Choice section, improved game section, and a 'Try it Now' button on store listings.
In the Google Play console, the company is adding five new Android vitals relating to battery consumption, crashes, and render time. Developers will now be able to target alpha and beta tests to specific countries. They also released improvements to the Play Billing Library which will make it easier to setup and manage subscription services.
In addition, Google announced the Google Play Security Reward Program to incentivize security research into Android apps. The goal of this program is to help them find vulnerabilities and notify developers of recommendations of how to fix them.
Vertica 9 released
Vertica has announced their latest version, Vertica 9, which will deliver high-performance machine learning and analytics in the cloud. Vertica 9 will offer "direct querying of Parquet data on AWS S3, support for Google Cloud Platform and Azure Power BI, and the beta release of cloud optimized separation of compute and storage," according to the company