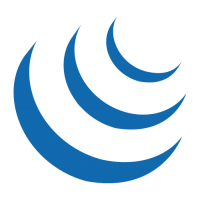 jQuery is celebrating its 10th anniversary, and to commemorate that it is announcing the beta release of jQuery 3.0.
Version 3.0 is the first major release from jQuery in years. In July, the jQuery team announced the alpha version with jQuery Compat 3.0, but due to Microsoft dropping support for IE8, IE9 and IE10, it is no longer including jQuery Compat in the final version.
"Despite the 3.0 version number, we anticipate that these releases shouldn't be too much trouble when it comes to upgrading existing code," wrote jQuery core team member Timmy Willison in a blog post. "Yes, there are a few 'breaking changes' that justified the major version bump, but we're hopeful the breakage doesn't actually affect that many people. The jQuery Migrate 3.0 plug-in, when released, will help you to identify compatibility issues in your code as well. Your feedback on the changes will help us greatly, so please try it out on your existing code and plug-ins."
Yahoo releases machine learning dataset
Yahoo is releasing what it is calling the "largest-ever" machine learning dataset for researchers. According to the company, the dataset is designed to level the playing field between industrial and academic research.
"Access to truly large-scale datasets is a privilege that has been traditionally reserved for machine learning researchers and data scientists working at large companies—and out of reach for most academic researchers," wrote Suju Rajan, director of research for personalization science at Yahoo Labs, wrote in a blog post. "Research scientists at Yahoo Labs have long enjoyed working on large-scale machine learning problems inspired by consumer-facing products. This has enabled us to advance the thinking in areas such as search ranking, computational advertising, information retrieval, and core machine learning."
According to Rajan, this release should help create better recommendation engines as well as large-scale machine learning hardware and software. "A key aspect of interest to the external research community has been the application of new algorithms and methodologies to production traffic and to large-scale datasets gathered from real products," she wrote.
President proposes budget for autonomous vehicles
President Obama announced his fiscal year 2017 budget proposal, which includes investment in automated vehicles. U.S. Transportation Secretary Anthony Foxx announced part of the President's proposal, which is a 10-year, nearly US$4 billion investment to accelerate the development and adoption of safe vehicle automation through "real-world pilot projects," according to a release.
Foxx also announced that the U.S. Department of Transportation is going to remove potential roadblocks to the integration of autonomous technology. This announcement was made at the North American International Auto Show in Detroit.
The President's FY17 budget proposal would provide pilot programs to test connected vehicle systems in designated corridors throughout the country, and to work with leaders in the autonomous vehicle industry. Foxx also released a policy guidance that updates the National Highway Traffic Safety Administration's 2013 preliminary policy statement on autonomous vehicles.
Twitter's Answers analytics now available for OS X and tvOS
Twitter has announced its analytics iOS solution is now available for OS X. Answers for OS X aims to give developers instant visibility into critical performance metrics within their apps in real time. According to Twitter, historically it has been difficult to gain insights into how OS X apps are being used.
In addition, Answers will also be available for tvOS, giving developers insights into their Apple TV apps' performance. Answers for tvOS is currently in beta.