Intel Security recently released its McAfee Labs Threats Report, which revealed that mobile app developers are failing to patch their applications, leaving users vulnerable to hack attacks. The report tested the 25 most popular apps on Carnegie Mellon University's Computer Emergency Response Team's (CERT) September list of mobile apps possessing login credential risks and found 18 still haven't been patched despite public disclosure and vendor notification.
"Digital trust is an imperative for us to truly engage with and benefit from the functionality they can provide," said Vincent Weafer, senior vice president of McAfee Labs. "Mobile app developers must take greater responsibility for ensuring that their applications follow the secure programing practices and vulnerability responses developed over the past decade, and by doing so provide the level of protection required for us to trust our digital lives with them."
The full report can be found here.
Microsoft announces Microsoft Band SDK Preview
Developers can start developing for Microsoft's wristband device. The company has launched a developer preview SDK to create personalized, data-rich and custom experiences for Microsoft Band.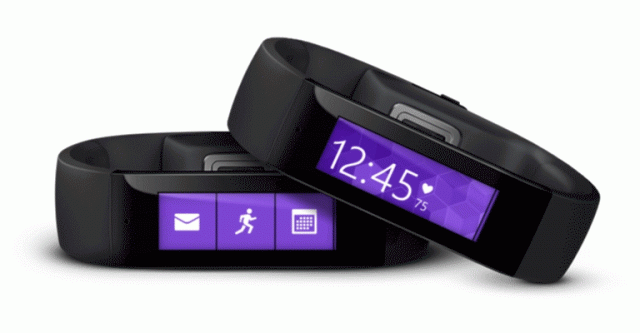 The band includes a range of sensors such as heart rate, UV, accelerometer, gyroscope, skin temperature and fitness data. The SDK preview is currently available for Android and Windows Phone, but according to the company, a preview for iOS should be coming soon.
More information is available here.
ARM releases an Internet of Things starter kit
ARM wants to make it easier to develop IoT devices. The company has announced the launch of the ARM mbed IoT starter kit, focused on channeling data from Internet-connected devices to IBM's Bluemix cloud platform. According to the company, the release provides a secure sensor environment with cloud-based analytics, and mobile and app resources that allows for fast prototyping.
"Securely embedding intelligence and connectivity into devices from the outset will create cloud-connected products that are far more capable than today," said Krisztian Flautner, general manager of IoT business at ARM. "Smart cities, businesses and homes capable of sharing rich information about their surroundings will be critical in unlocking the potential of IoT. The ARM IoT Starter Kit will accelerate the availability of connected devices by making product and service prototyping faster and easier."