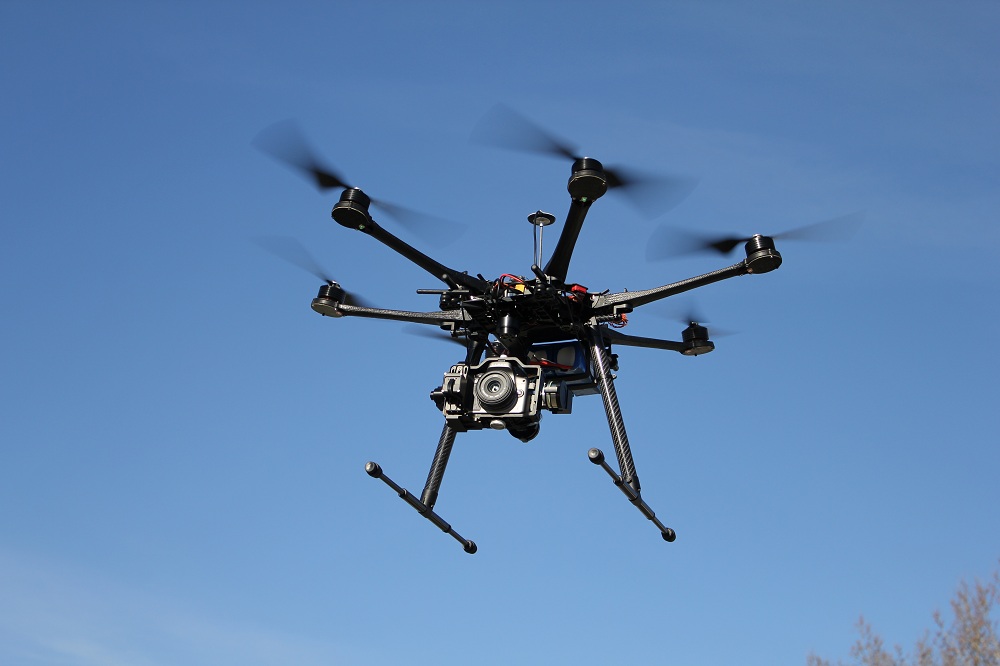 It is the beginning of the drone era.
Already, these unmanned aerial vehicles are being tested for delivering goods, gathering the news, monitoring crops from above, and more. While we are still in the early stages of drone development, it is almost certain that drones will be implemented into every industry. It is just a matter of finding a way to safely do so.
Right now, drones are still in the "Wild West" stage, with businesses trying to take advantage of the lack of regulations by building and experimenting with this new industry, and governments working on containing it. Although the U.S. Federal Aviation Administration (FAA) has set some limits when it comes to flying drones in the United States, that shouldn't scare the drone cowboys away. The necessity and benefits of commercial drones are undeniable, and the FAA recognizes it.
Even with its barriers, the FAA has been opening the skies for commercial drone use. The organization has been making exemptions, allowing industries such has photography, film and television, journalism, agriculture, and real estate to operate drones. But there needs to be regulation; we don't want drones flying into each other, invading our privacy, and putting civilians and wildlife in danger.
On the ground, different developer organizations are targeting communication protocols, hardware interfaces, core flight code and more, to make the diverse range of hardware and software work together. Some companies will move ahead in a proprietary fashion, while others will work toward a common, open platform for drone software development. Expect a plethora of choices before the drone world selects its winners in these categories.
Meanwhile, the FAA and the U.S. Department of Transportation (DOT) recently proposed a framework of regulations that would enable use of certain small drones. According to the FAA's administrator Michael Huerta, the proposed rules were designed to maintain aviation safety without putting a burden on the emerging industry. The proposed rules currently require that drone operators must keep their drones in their line of sight; must avoid manned aircraft; must assess weather conditions, airspace restrictions and location; must not fly over people or in airport flight paths; and must stay maintain an altitude below 500 feet and airspeed of less than 100mph.
If mandated, the rules would be a small win for drone operators, but a big loss for companies looking to use drones for delivery. However, with all the use cases of drone delivery, it may only be a matter of time before the FAA and DOT give in. In other parts of the world, drones are being used to deliver flowers, food, packages and medical services.
It is a new world, a world of drones, and if you haven't hopped on board, the time is now. The Association for Unmanned Vehicle Systems International recently predicted the integration of drones would create more than 100,000 jobs in the United States and have an economic impact of US$82 billion by 2025.