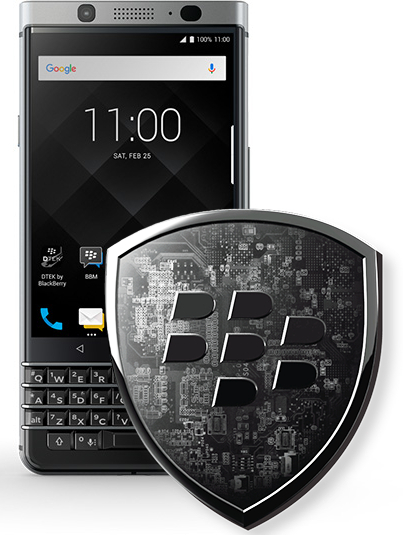 BlackBerry is addressing the many questions it has received after it announced last year that its transition to a software company was complete. The company will continue to support BB10 and BBOS users for another two years. It will shut down the BlackBerry World app store at the end of 2019, the BlackBerry Travel site in February 2018, and the Playbook video calling service in March 2018. Customers will have access to a variety of apps from the Google Play store when they upgrade to either a KeyOne or Motion.
"We manufactured our last BB10 and BBOS devices in 2015 and in the years since we have received many questions about our plans for ongoing support. First, we want to say thank you for your continued interest and passion for all things BlackBerry. Second, we want to acknowledge that we know your productivity relies upon the security, reliability, dependability, durability, extended battery life, and ease-of-use we designed and built into each handset. Third, we want to reward your loyalty by committing to providing you with at least two full years of additional support for BB10 and at least two full years of BlackBerry network access for BBOS devices," the company wrote in a post.
Bitdefender joins Xen Project Advisory Board
The Xen Project has announced Bitdefender is now an Advisory Board member. The Xen project is an open source virtualization platform. The Advisory Board advises and supports the development of Xen Project software. Xen Project code provides the basis for the security solutions of many companies, according to the organization.
"Security insights gained from the Xen Project hypervisor VMI capabilities has revolutionized security," said Shaun Donaldson, directory of strategic alliances at Bitdefender. "Instead of being reactive to what is occurring, security can be a proactive effort by using the architecture of virtualization to bridge the context gap."
MongoDB Atlas is now available on AWS Marketplace
MongoDB has announced that MongoDB Atlas is now available on AWS Marketplace. In addition, it is announcing new advancements to its cloud database service that improves performance, resiliency and efficiency in the cloud. 
"AWS nailed the importance of making it easy to consume and pay for cloud services, which are driving transformative innovations across many organizations," said Sahir Azam, vice president of cloud for MongoDB. "Our latest go-to-market partnership with AWS will help bring MongoDB Atlas to the massive ecosystem of AWS marketplace customers."
New features include: a performance advisor, and storage auto-scaling.