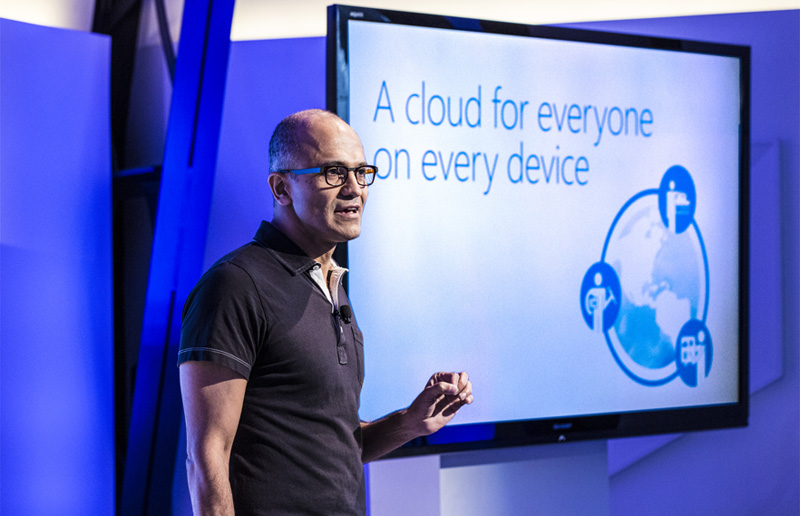 It's been six months since Satya Nadella's ascent to the Microsoft throne, and the new CEO's been busy. No one quite knew what they were getting in Nadella, a Microsoft insider whose deep technical expertise was established, but whose business mind and leadership capabilities were unproven. While Nadella hasn't blown critics and Microsoft fanboys away so far, his tenure, both in terms of public reception and the bottom line, has been by and large quite positive.
"After 14 years with Steve Ballmer as CEO, everyone was on the edge of their seat," said UX software provider Infragistics' CMO Dave Mendlen, who worked at Microsoft from 1998 to 2011. "What epic changes would the next guy make? Surely the new guy would see that Bing is a lost cause. Of course, the Xbox business would be spun off. But so far, the monumental change hasn't happened. And that's a very good thing."
(Related: Nadella's employee memo: 'We will reinvent productivity')

Microsoft was more than ready for a change from the Ballmer regime by the time the lengthy CEO search ended, and Nadella came in with a fair amount of good will before he did a thing. The industry's initial reactions to his hiring were largely of resounding praise and hope for the company's future. For influential MSFTers and shareholders who felt Bill Gates should have returned to a more active role in the company, Nadella filled that need for a software mind with a technical vision.
"Nadella came into the job with a number of huge advantages," said Rob Enderle, president and principal analyst of the Enderle Group. "His predecessor was seen as a problem for the company, and anyone coming in would be seen as a fix for that problem. Unlike Steve Ballmer, who was perceived as more of a sales and business guy, Nadella has a software background and was perceived as more Bill Gates-like."
Leadership and executive decisions: B+
"[Nadella's] first impressive move was to turn Bill Gates from a liability, which he was for Ballmer, into an asset," said Enderle. "Bill was clearly exerting influence, intentional or not, from the outside, and Steve Ballmer was constantly compared unfavorably to him. Satya put Bill back into the company as a resource, which defined his influence and made him subordinate to Satya in the organization. Even if Bill never does anything, this move alone translates him from a liability to an asset."
Enderle added that Nadella has moved far more swiftly than Ballmer in setting his vision for the company into motion.
"Steve Ballmer waited almost till the end of his tenure to make major changes to the company reflecting his organizational vision," said Enderle. "Nadella moved within the first six months to change what Steve had done to better reflect his vision. CEOs need to address structural issues early on. Like a racecar and a driver, a company needs to be modified to reflect the CEO's skill set. Steve effectively changed the car after the race was nearly over, Satya at the beginning."