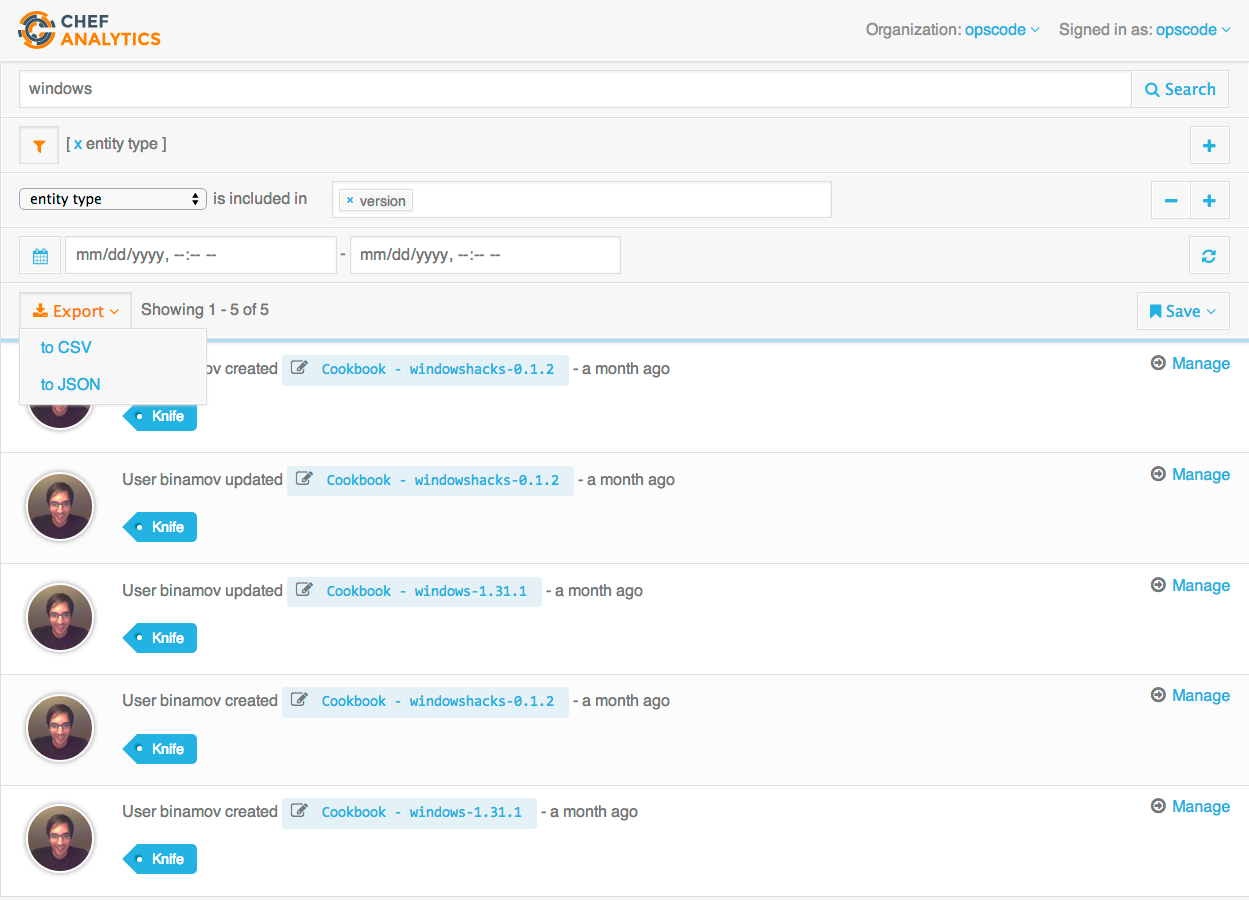 The software cooks at Chef today have put out the first release candidate for version 12 of the configuration-management platform. This is the first version of Chef to include rules-based controls and multi-tenancy support in both commercial and open-source versions, thus removing the distinctions between the two. Instead, Chef will now charge users with more than 25 nodes when those features are turned on.
Otherwise, these features can be turned off, and customers can continue to use Chef as an open-source, free tool. Adam Jacob, Chef's chief development officer, said that this merger of capabilities was made to ease the transition for people moving from free Chef to commercial Chef.
(Related: Chef expands abilities around Containers)
"For our open-source community, there's a bunch of functionality they didn't have access to that they now have access to," said Jacob. The premium version includes support for some functionality that changes how developers write their cookbooks, so users building with open-source Chef from the start would have to move up to Chef Premium and rethink the entire infrastructure that had already been laid out in the open-source version.
"On top of that, we really focused in on where we can add value through analytics, and through providing a greatly enhanced Web UI," said Jacob. That new UI allows for a division between the people who want to set policy and the people who want to write those policies; the less technical work of setting policies can now be done without requiring intense knowledge of Chef.
This version of Chef also includes high availability and multi-data-center replication for the Chef infrastructure.
Barry Crist, CEO of Chef, said the company is doing very well this year. He said that existing customers are seeing an 18% growth of Chef usage inside their own organizations quarter over quarter. Chef now has 875 paying customers, and he said that the company just closed its three largest-ever deals.
At the heart of this growth, said Crist, is the fact that enterprise IT has been shifting from being a cost center to being the home of innovation within the organization. "There's a whole discussion about the changing role of IT from being the shepherds of IT and infrastructure, to IT being the innovation engine of the enterprise," he said. "Nordstrom has 2,000 software developers. GE has a stunning number of software developers. There's a lot going on, and part of it is every company is becoming a software company, to some degree.
"One of the shifts we see occurring is the customer-supplier relationship is slipping. Because we're in this era when self-reliance is super-critical, if all these companies are going to be software companies, they have to be experts in their full stack of software. The customer is the expert and the supplier becomes sort of a mentor or coach. That's really how we approach our customer relationship.
"A significant part of your customer relationships is through software. As every company becomes a software company, that is an enormous market expansion. From our standpoint, Chef is a platform, not a tool. We get that idea from our most advanced customers. They're using it to manage everything."
The future for the platform, said Crist, is bright. "I think we have big aspirations. We'd like this to be a big meaningful company. We want to push on the boundaries of the business model. We want to define it very differently than the last generation."