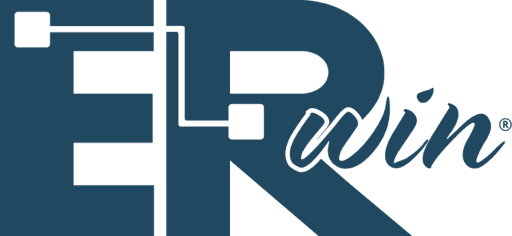 After years of being a mainstay of CA Technologies' software portfolio, data-modeling software ERwin is going out on its own as ERwin Inc. Last month, ERwin announced it would no longer operate as part of CA Technologies, and as of yesterday Parallax Capital Partners announced it has completed its acquisition of ERwin.
ERwin is a data-modeling solution that aims to help organizations promote strong data governance and get maximum value from their data-driven initiatives. The solution was first developed in 1998 by Logic Works, and was later acquired by Platinum Technology. CA Technologies acquired Platinum and the software in 1999. Embarcadero Technologies then entered a definitive agreement in 2014 to acquire ERwin, but the deal was later cancelled.
"The longevity and endurance of the ERwin brand is an exceptional story in itself," said Robin Bloor, chief analyst and cofounder of The Bloor Group, an independent research firm focused on technology products, services and markets. "That ERwin has been spun out to become an independent operation as part of ERwin, Inc. is good news for data modeling and will doubtless accelerate the evolution of its industry-leading product into Big Data."
According to ERwin's new CEO Adam Famularo, Parallax acquired ERwin as part of a bigger strategy around Big Data. The private equity firm plans on acquiring more companies over the next 12 to 18 months to build a bigger Big Data software company under the ERwin brand.
"With our acquisition of the industry leader in data modeling, we plan to enhance the value of the ERwin brand and its award-winning solutions, partners and people to the benefit of the overall market," said Jim McGarry, operating partner at Parallax.
In 2014, it was reported that more than 500 CA Technologies partners sold the software into more than 70 countries.
Famularo said the product and technology have been evolving over the years as more cloud-based technologies have come out, and it is starting to transform into a true data-management solution that drives business outcomes and results.
"You are going to see us invest in the product again and invest in the people," he said. "Parallax not only purchased this asset, but they put money into the asset so we can go out and hire people in sales, marketing and development, and continue to add to the industry leading product that is already there today. You are going to see a significant investment in the technology as it continues to lead in the data-management space."
In addition, ERwin is going to be looking at adjacent technologies in order to create a complete Big Data strategy. "The end result for us is we want to make software developer jobs easier, and we want to enable them to be better at their specific job," Famularo said. "What they are going to see from us is continued advancements in the technology and other technologies that we can package together to provide complete solutions."