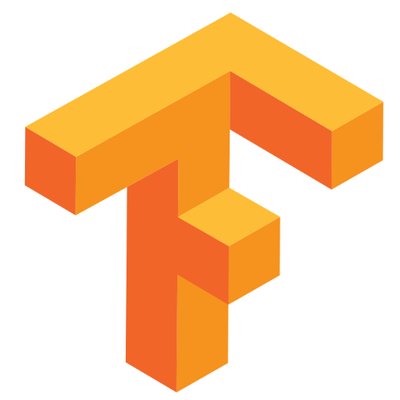 Google is making it easier to experiment with deep learning technologies with the release of Tensor2Tensor (T2T). T2T is an open source system for training deep learning mobiles with TensorFlow, Google's software library for machine intelligence. With T2T, users can create models for apps like translation, parsing, image captioning and more. T2T includes a library of data sets and models to help kick start research. Other features include modular multi-task training and built-in best practices.
"T2T is a modular and extensible library and binaries for supervised learning with TensorFlow and with a focus on sequence tasks. Actively used and maintained by researchers and engineers within Google Brain, T2T strives to maximize idea bandwidth and minimize execution latency," according to the project's GitHub page.
XebiaLabs DevOps Platform 7.0
XebiaLabs is accelerating DevOps at scale with the latest release of its DevOps platform. XebiaLabs DevOps Platform 7.0 features a new user experience, dual-mode for DevOps code-centric technical users and UI-oriented non-technical users; new communication capabilities, and real-time risk assessment.
The new dual-mode releases a code capability that lets teams define releases with code, and it enables developers to use programming code instead of a graphical user interface. In addition, the new focused troubleshooting capabilities enable IT teams to detect which releases are in jeopardy in real time.
BlackBerry announces productivity and security enhancements
BlackBerry is focusing on the Enterprise of Things with enhancements to its mobile-security platform. In order to improve productivity and security within enterprises and IoT, the company announced new capabilities and updates to its mobile-security platform.
New features include the ability to manage and apply protection policies, the ability to work securely with business data, and the ability to manage and track user engagement.
"The explosion of devices and consumer applications is making it increasingly difficult for enterprises to balance information security and compliance with productivity and connectivity," said Billy Ho, executive vice president of enterprise software, BlackBerry. "MDM and EMM are simply not enough, which is why we offer a Unified Endpoint Management platform that lets companies secure and manage these devices, plus the associated applications. By making it easier to use, we are removing one of the biggest IT challenges – getting employees to use corporate applications."
More information is available here.
Syncsort's new data capture capabilities
Syncsort's new capabilities speeds up the continuous delivery of Big Data for business insights. The company today announced the new DMX Change Data Capture (DMX CDC) functionality, which delivers real-time data replication so organizations can keep Hadoop data in sync with changes made on the mainframe.
Specifically, DMX CDC consistently makes the most of Big Data information available in the Hadoop data lake for analytics, according to the company.
"After populating the data lake, it is very important to keep that data fresh to power real-time analytics and accurate decisions based on up-to-date information. Our new CDC offering provides our customers with an easy-to-use, highly efficient solution for ensuring the data lake is refreshed in real-time with the incremental updates, while meeting SLAs and conserving network resources," said Tendü Yoğurtçu, CTO at Syncsort.
Also, the capabilities speed and simplify the process of synchronizing mainframe data with Hadoop, on-premise, or in the cloud; it saves time and resources; it eliminates the impact on mainframe database performance; and it supports IBM DB2 for z/OS and IBM z/OS VSAM files, with more to come.
IBM UrbanCode Build V6 1.3 released
IBM UrbanCode Build V6 1.3 was released with new capabilities that offer improvements for enterprise level scalability. It also extends integration with third-party tools.
IBM UrbanCode Build V6 1.3 comes with the ability to restore earlier versions of plug-ins, the ability to integrate with Artifactory, Node Package Manager, Cucumber, and JIRA Software. Also, it comes with improved compatibility with UrbanCode Deploy V6 2.3 and later, improved server message processing performance, and the ability to record a user's last login date.
More information can be found here.