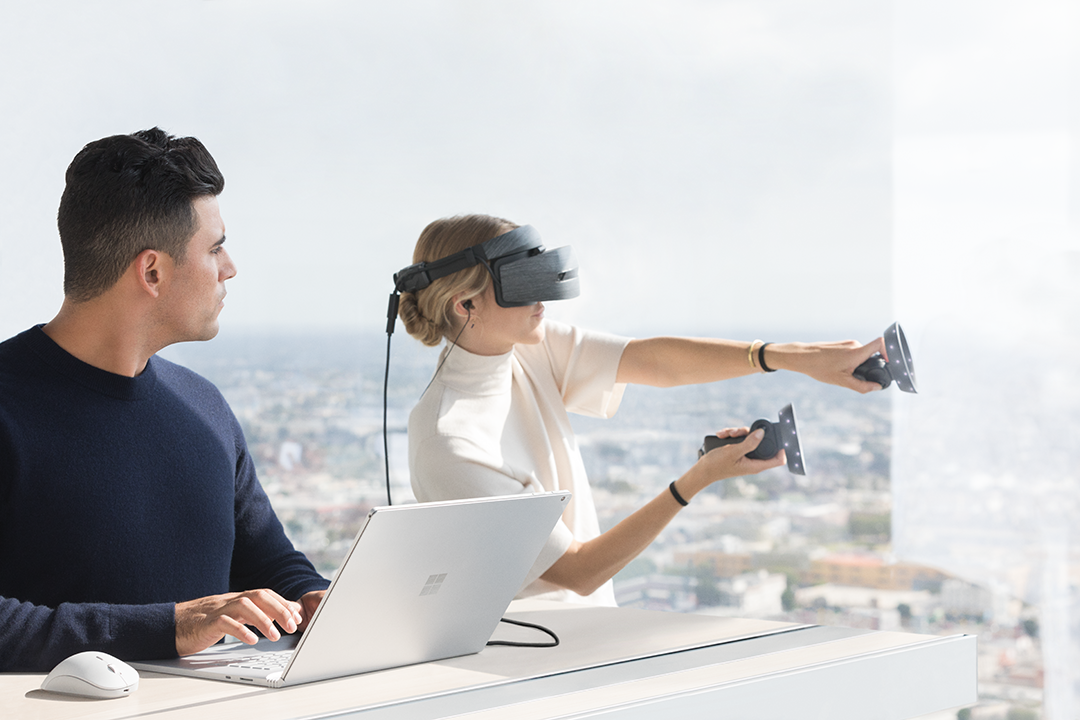 The Windows 10 Fall Creators Update is now available. The update includes several new features such as inking directly on PDFs, a Find my Pen feature, switching between your phone and computer, enhanced security and privacy features, and improvements in accessibility.
Microsoft has also introduced the first Windows Mixed Reality headsets. These headsets provide a mixed reality experience without the need to mount cameras in the room, making them portable and easy to set up anywhere. In addition, this update introduces the Mixed Reality Viewer, which enables users to experience mixed reality just by using the camera on their computer.
The update also adds Paint 3D, which allows users to create objects in 3D and include them in Office files, such as PowerPoint presentations and Word documents. This can be combined with the Mixed Reality Viewer to view 3D creations in the physical world.
Kaspersky Lab discovers new Adobe Flash zero day exploit
Kaspersky Lab researchers have discovered CVE-2017-11292, an Adobe Flash zero day vulnerability. The exploit was used on October 10th by an attacker called BlackOasis. Kaspersky believes that the threat was performed by the same group that was responsible for the CVE-2017-8759 zero day, which was reported in September.
According to Kaspersky, the exploit is delivered through a Microsoft Word document and deploys the FinSpy malware to the user's computer. Once installed, it connected to servers based in Switzerland, Bulgaria, and the Netherlands and then waits for instructions to exfiltrate data.
FinSpy is typically used by nation states and law enforcement agencies for conducting surveillance on local targets. In this case, the malware is being used on a wide range of targets, which suggests that countries are using FinSpy against each other. "The attack using the recently discovered zero-day exploit is the third time this year we have seen FinSpy distribution through exploits to zero-day vulnerabilities," said Anton Ivanov, lead malware analyst at Kaspersky Lab. "Previously, actors deploying this malware abused critical issues in Microsoft Word and Adobe products. We believe the number of attacks relying on FinSpy software, supported by zero day exploits such as the one described here, will continue to grow."
MapR announces Managed Services for the MapR Converged Data Platform
MapR Technologies announced the new Managed Services for the MapR Converged Data Platform. Managed Services will allow developers to focus more of their attention on building applications by allowing the MapR platform to take over daily operations such as patching, monitoring, optimizing performance, SLA management, regular customer reviews, and security updates.
"Organizations today are trying to harness the power of big data in real-time to improve business incomes," said Arvind Gidwani, head of managed services, MapR.  "At the same time, IT budgets are flat, and companies are struggling to find and retain qualified personnel to operate and maintain big data infrastructure.  WithMapR Managed Services we can put the full power of the MapRConverged Platform in customer's hands even faster, helping them gain immediate business outcomes."
Talend releases new version of Talend Integration Cloud
Talend has announced a new version of Talend Integration Cloud. This version includes a cloud-based version of Talend Data Preparation, which delivers Data as a Service while allowing IT to maintain control over their operations. It also will make time-to-insight three times faster, allowing companies to utilize their data more efficiently.
"Data is the new 'oil' that fuels businesses today. To effectively advance business objectives and become truly data-driven, companies must empower all members of the organization to access, qualify, analyze and apply information to their daily job functions," said Ashley Stirrup, CMO for Talend. "The Fall '17 release of Talend Integration Cloud makes it easier to scale self-service access to enterprise data so employees can make more informed decisions, faster."