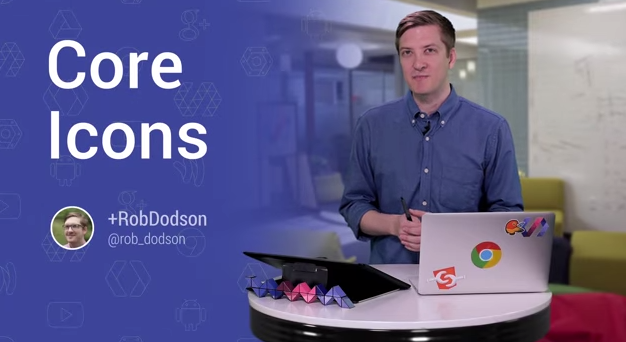 Google launches Polycasts
Google wants to help developers get started with Polymer and Web Components. The company has announced Polycasts, a new video series dedicated to teaching one concept at a time, and highlights best practices for working with Polymer and DevTools.
"Because Polymer and Web Components are such big changes for the platform, there's a lot to learn, and it can be easy to get lost in the complexity. For that reason, we created Polycasts," Google developer advocate Rob Dodson wrote on the company's blog.
Google plans to release new videos in the upcoming weeks, focusing on core elements and layouts first.
DARPA launches SafeWare program to develop unbreakable obfuscation
The U.S. Defense Advanced Research Projects Agency aims to develop advanced algorithmic and cryptographic security techniques with SafeWare, a new project to create widely applicable and close to unbreakable program obfuscation.
DARPA is currently soliciting proposals to evolve obfuscation as part of "a comprehensive research effort" for discovery and development of new mathematical foundations and implementation paths for provably secure program obfuscation. Obfuscation is the act of deliberately obscuring code to make it unintelligible to an attacker.
"The goal of the SafeWare research effort is to drive fundamental advances in the theory of program obfuscation and to develop highly efficient and widely applicable program obfuscation methods with mathematically proven security properties," DARPA's SafeWare announcement states.
More information on SafeWare can be found on the DARPA website.
BlazeMeter partners with Sauce Labs
BlazeMeter and Sauce Labs have announced a new multi-phase technology partnership allowing developers to combine both function and performance testing with BlazeMeter and Sauce Lab platforms.
"BlazeMeter and Sauce Labs are the best-of-breed open source testing vendors," said Alon Girmonsky, founder and CEO of BlazeMeter. "JMeter and Selenium are the best open source functional and performance testing tools. The combination of the two companies and solutions will provide an industry standard testing stack based completely on open source."
The first step of the partnership is allowing developers to run performance tests on BlazeMeter using Selenium scripts. The second phase will give BlazeMeter and Sauce Labs users access to an integrated testing solution, and will provide a single dashboard for both front-end and back-end testing and the ability to view actual user experience.
Microsoft and Samsung's patent dispute
Microsoft released an update to its contract dispute with Samsung, stating that the U.S. District Court in the Southern District of New York has unsealed the legal complaint.
Microsoft is taking Samsung to court over a patent licensing agreement the company says Samsung has broken. Microsoft also states that Samsung has been using the purchase of the Nokia Devices and Services business as an excuse to breach the contract. Microsoft is asking for $6.9 million in damages.
"We are confident that our case is strong and that we will be successful. At the same time, Microsoft values and respects our long partnership with Samsung, is committed to it, and expects it to continue," wrote David Howard, corporate vice president and deputy general counsel at Microsoft, on the company's blog.