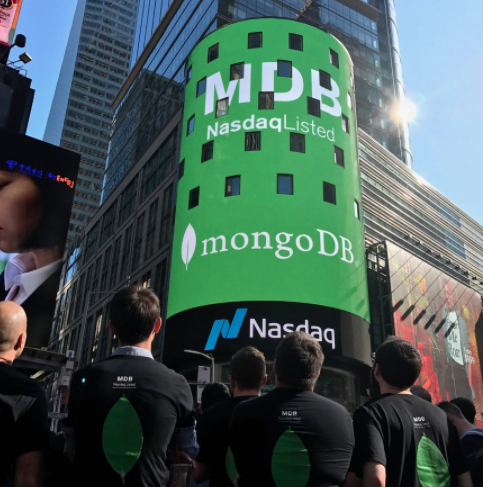 MongoDB has announced the pricing for their initial public offering (IPO) of 8,000,000 shares of its Class A common stock. The shares are priced at $24 per share and began trading today on the NASDAQ Global Market under the symbol "MDB."
"It certainly is an exciting day. We're very proud to be a public company, but in our eyes it's one step in a much longer journey," said Sahir Azam, VP of Cloud at MongoDB. "The first ten years of this business we've had great momentum and now as a public company we're building for the long term future."
The news about MongoDB's IPO was first revealed back in August.
Today also marks the company's 10 year anniversary.
"This event is a market statement that recognizes that there is a critical need for a new era of operational data management," said Billy Bosworth, CEO of DataStax. "The relational database era is passing, and the new era will have the opportunity for mid-market players like MongoDB and companies such as DataStax with our focus on the enterprise."
The offering is expected to close on October 23, 2017. MongoDB also gave underwriters the option to purchase up to 1,200,000 additional shares at the IPO price less underwriting discounts and commissions.